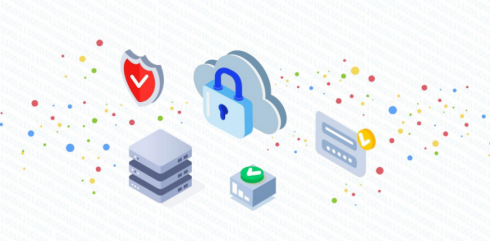 Google Cloud has announced the general availability of Cloud Armor. Cloud Armor is a DDoS protection and Web-Application Firewall (WAF) service for Google Cloud. It absorbs network- and protocol-based attacks and mitigates OWASP Top 10 vulnerabilities. 
Cloud Armor Managed Protection Plus is a managed service that bundles DDoS protection, WAF capabilities, Adaptive Protection, efficient pricing, bill protection, and access to Google's DDoS response service. 
"Managed Protection Plus brings to bear to the full scale of Google's global network, machine learning capabilities, and unique experience and expertise. Subscribers can operate internet-facing services and workloads safely, and respond quickly and effectively to targeted or distributed attacks," Emil Kiner, product manager of Google Cloud Armor, wrote in a post.  
Moogsoft launches new features 
New additions include an extension of Moogsoft's integration capabilities; workflow auto close automation, tag aggregation and context, and automatic event enrichment; and secure credential store. 
"In a period of immense growth, our team is working harder than ever to allow development, ITOps and SRE teams to work more efficiently," said Adam Frank, vice president of product management and UX design at Moogsoft. "Simplicity within the user experience continues to be at the forefront of everything we release – from new and improved navigation to the ease-of-use of our industry-leading open and transparent integrations – making it even easier for our customers to take advantage of observability with AIOps and allowing them to develop more and operate less."
AWS Systems Manager adds Incident Manager 
Incident Manager lets IT teams create a set of incident response resources that can be accessed when needed. Resources include info on which team members to contact to solve incidents, escalations plans for who to contact if the primary contact isn't available, and response plans that include who to engage, what they should do, and where to collaborate. 
When a response plan is initiated, contacts are paged and an incident response dashboard gets added to the Incident Manager console. The dashboard offers information such as an overview of the incident, CloudWatch metrics, a timeline of the incident, the runbook included in the incident response plan, contacts, a link to the chat channel, and a list of related Systems Manager OpsItems. 
"The secret sauce in successfully responding to IT incidents is to prepare, prepare again, and then prepare some more. We encourage you to start planning now for failures that are waiting to happen. When that pager alarm comes in at 3:00AM, it will make a world of difference. We believe Incident Manager will help you resolve incidents faster by improving your preparation, resolution and analysis workflows," AWS technical evangelist Julien Simon wrote in a blog post. 
Currently Incident Manager is available in US East (N. Virginia), US East (Ohio), US West (Oregon), Europe (Ireland), Europe (Frankfurt), Europe (Stockholm), Asia Pacific (Tokyo), Asia Pacific (Singapore), and Asia Pacific (Sydney).