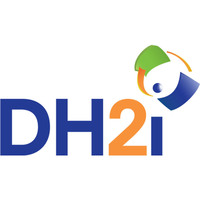 DH2i has announced that DxEnterprise now supports Microsoft Azure shared disks and Azure Disk Storage enhancements. This will help customers eliminate complexity and achieve high availability for SQL Server deployments in Azure. This added support also helps reduce costs and planned downtime, the company explained. 
"With DxEnterprise, organizations get all of the advantages of intelligent, self-healing high availability and disaster resilience with multi-subnet failover," said Don Boxley, CEO and co-founder of DH2i. "Paired with Azure shared disks, companies can achieve true HA for their SQL Server deployments in Azure and benefit from easy business workload portability, all while dramatically reducing costs and planned downtime."
Kasten announces Kubernetes Backup and Recovery capabilities 
Kasten's K10 data management platform will now support Bottlerocket, which is an operating system for hosting containers built by AWS. 
This new support will allow teams to reduce attack surfaces, increase operational ease, and limit development overhead.
"Kasten's K10 data management platform runs on AWS and is integrated with several AWS services including Amazon EBS, Amazon RDS, and IAM. Enterprises use K10 to perform critical functions like application-centric backup and granular recoveries of their Kubernetes applications running on AWS with Amazon EKS, as well as other Kubernetes distributions," said Gaurav Rishi, head of product at Kasten. "With the added integration of Kasten K10 on Bottlerocket, customers using the new OS can now also take advantage of the added security and operational benefits like image-based updates."
VMware announces 5G Telco Cloud Platform
The Telco Cloud Platform provides a cloud-first architecture that is intended to accelerate 5G and edge innovation while also providing service agility, operational consistency, and life cycle management automation.
The platform includes Tanzu Kubernetes Grid, which is an embedded Kubernetes distribution. Tanzu Kubernetes Grid will allow communication service providers (CSPs) to build, manage, and run containerized workloads in edge and cloud environments. 
"VMware continues to accelerate the delivery of a comprehensive telco and edge cloud portfolio that addresses our customers' challenges of today and enables them to harness the opportunities of tomorrow," said Shekar Ayyar, executive vice president and general manager for the Telco and Edge Cloud Business Unit at VMware. "With support for cloud native technologies in the Telco Cloud Platform, CSPs can now boost their innovation speed to deliver new applications and services, reduce operational complexities, and realize substantial total cost of ownership savings, further accelerating the rollout of their 5G networks."