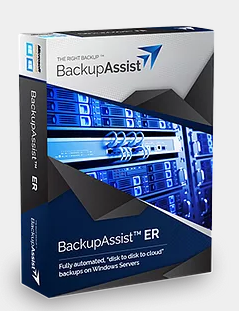 Backup and recovery company BackupAssist has announced that its new solution BackupAssist ER is now generally available. BackupAssist ER is a fully automated disk to disk to cloud backup solution for Windows Servers. The solution will allow users to quickly recover data and systems, both locally and in the cloud. 
Other features of the solution include ransomware protection, VM instant boot, and support for Windows Server 2019, Windows Server 2016, Windows Server 2012 r2, and Windows 10.  
3CLogic partners with AVANT Communications
3CLogic provides contact center software that allows organizations to integrate voice features with platforms like ServiceNow and Microsoft Dynamics. Through the partnership, 3CLogic's technology will be available to AVANT's network of technology advisors, allowing them to simplify agent and administrative tasks. 
"In the current climate of accelerated digital transformation, it's vital that enterprises have access to the best solutions and this partnership with 3CLogic provides our network of Trusted Advisors a leading cloud contact center platform to help companies enhance their customer experience offerings," said AVANT President Drew Lydecker. "For more than a decade, our Trusted Advisors have leveraged their expertise in order to help customers make smart technology investments to succeed now and thrive in the future. This partnership with 3CLogic is another step in that mission to continue fueling enterprise growth."
AWS releases Amazon EBS io2 Volume
According to Amazon, this new io2 Volume offers 100x higher volume durability compared to io1 Amazon EBS volumes. This helps reduce the likelihood of storage failures and makes the primary copy of data more resilient. The solution also allows for 10x higher input/output operations per second (IOPS) at the same price of io1. 
Amazon explained that this new solution is ideal for performance-intensive business critical applications that require high availability. Examples include ERP, CRM, and online transaction systems. 
"Customers rely on highly durable AWS block storage to keep their business-critical applications running at any scale," said Mai-Lan Tomsen Bukovec, vice president of block and object storage at AWS. "Today, we are excited to announce new high durability io2 volumes, that provide existing customers 100x higher volume durability than io1 at no additional cost. For new customers where five nines of storage durability is critical to migrate on-premises business critical applications to AWS, io2 brings together performance, durability, and agility all in a single EBS volume."