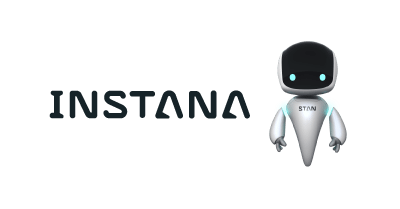 Instana, the first monitoring solution to fully automate all aspects of application performance monitoring (APM), today announced it has raised $30 million in Series C investment led by Meritech Capital with participation from existing investor Accel, bringing the company's total funding to $57 million. The investment will be used to fulfill increasing demand for Instana's automated monitoring solution for containerized microservice applications across global markets and expand its product line.
"Instana has a steadfast commitment to delivering innovative monitoring built for modern dynamic application environments," said Mirko Novakovic, Instana founder and CEO. "The addition of Meritech to Instana's existing investors, Accel and Target Partners, is a tremendous endorsement of our strategy and success, highlighted by rapid customer adoption and global annual sales growth of more than 600% in our last fiscal quarter. We're thrilled to have such a strong set of investors and thought leaders supporting Instana."
Instana's customers include large enterprise brands across multiple industry verticals such as Audi, ClearScore, Sixt Rent a car, Edmunds.com, Yahoo Japan, Macmillan Learning and Franklin American Mortgage. Instana has made several major product updates in the past few months including automatic Kubernetes infrastructure monitoring (an industry first), an APM plug-in for Grafana and a personalization of the APM experience with its new Application Perspectives Capabilities, which ease DevOps teams' ability to monitor their specific microservice within the application.
"Macmillan Learning is building digital innovations that are transforming the way students acquire knowledge and master new subject matter. Our innovation pipeline iterates quickly, so the faster we can get new services up, the better. To facilitate delivery speed, we built a universal CI/CD pipeline tied to a dynamic cloud infrastructure stack," said David Merryweather, VP of Infrastructure and Site Reliability at Macmillan Learning.
"Monitoring containerized microservice applications has become a critical requirement for today's digital enterprises," said Alex Kurland, Meritech Capital. "Instana is packed with industry veterans who understand the APM industry, as well as the paradigm shifts now occurring in agile software development. Meritech is excited to partner with Instana as they continue to disrupt one of the largest and most important markets with their automated APM experience."
"Since our early investment in Instana, we have been consistently impressed by the team's unrelenting commitment to driving the next era of the APM market. Instana's highly-technical and knowledgeable team have built a best-in-class monitoring solution and are seeing tremendous sales acceleration. We are excited to continue supporting them on this journey as they scale their product offering and expand into new markets," said Harry Nelis, Partner at Accel.
"Instana is an outstanding example of a German deep tech startup that has built its customer base in over twenty countries within two years. We are proud to have been the first venture investor of this highly successful team," said Berthold von Freyberg, Partner at Target Partners.