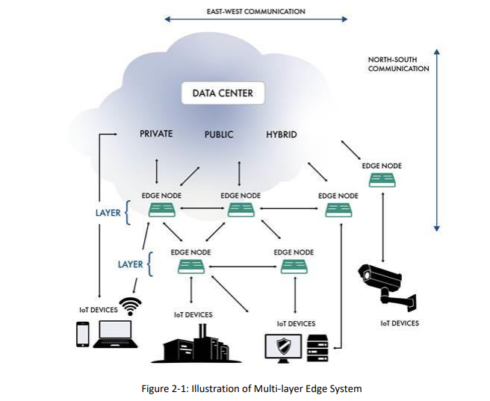 The Industrial Internet Consortium (IIC) has published the Industrial Internet of Things Distributed Computing in the Edge Technical Report.
The report defines a framework for distributed computing that moves the capabilities of data center-based cloud computing closer to IoT devices at the edge. 
"In edge computing, data, networking, storage, and computing are distributed throughout layers of edge computing nodes from IoT devices to the data center – distributing the economies of scale of cloud capabilities throughout the system," said Chuck Byers, co-chair for the IIC Distributed Computing Task Group, and Associate CTO of IIC. "The migration of cloud capabilities into the edge allows data, storage, and computation to gravitate to where it can be handled most efficiently, whether in a data center or the edge."
The IIC hopes that system architects will use the framework as a template for distributed computing architectures. 
The report also includes definitions of key architectural concepts that are employed in edge computing, essential capabilities of an edge system's elements, security and management functions, and essential interfaces for these elements. 
"Distributed computing, and the nodes and edge systems that form its key components are essential to the success of organizations critical IoT systems and digital transformation plans," said John Zao, co-chair of the IIC Distributed Computing Task Group. "By moving to a distributed edge computing architecture, organizations across industries can reduce costs and meet critical performance, trustworthiness, and efficiency requirements for their IoT applications."