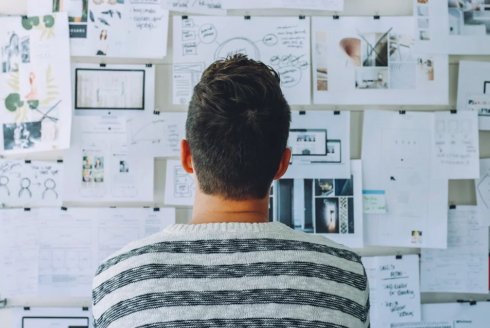 The infrastructure and operations space is expected to go through major changes over the next couple of years. At its IT Infrastructure, Operations & Cloud Strategies conference, Gartner predicted that by 2025 more than half of I&O leaders will turn to disruptive technologies to drive business innovation. This is up from less than 5% that do so today.
According to the research firm, infrastructure-led disruption refers to "the use of I&O technologies, processes, people, skills and capabilities to promote disruption and embrace risk."
RELATED CONTENT: 
A view of the future of I&O
IDC's top 10 IT predictions for 2020
"As businesses face increased pressure to lower operating costs, many I&O leaders have been siloed into a tactical role rather than a strategic one — essentially, becoming custodians of legacy infrastructure," said Katherine Lord, research vice president at Gartner. "The result is stunted I&O maturity over the past decade. I&O leaders who harness the power of disruptive technologies, such as cloud and artificial intelligence (AI), will discover new opportunities to serve as business innovators."
Lord also explained the infrastructure-led disruption will lead I&O maturity and evolve talent,culture and practices.
In the shorter term, Gartner is looking at what the I&O space will experience in the next year. The company released its top 10 I&O trends for 2020.
"This past year, infrastructure trends focused on how technologies like artificial intelligence (AI) or edge computing might support rapidly growing infrastructure and support business needs at the same time," said Ross Winser, senior research director at Gartner. "While those demands are still present, our 2020 list of trends reflect their 'cascade effects,' many of which are not immediately visible today."
The top 10 trends are:
Automation strategy rethink: While automation is already implemented in a majority of organizations, Garter's Winser explained it is often implemented without an overall strategy in mind. He predicts a dedicated role to steward automation forward in the next year.
Hybrid IT versus disaster recovery confidence: "Organizations are left potentially exposed when their heritage DR plans designed for traditional systems have not been reviewed with new hybrid infrastructures in mind. Resilience requirements must be evaluated at design stages rather than treated as an afterthought two years after deployment," said Winser.
Scaling DevOps agility: Enterprises will look for more efficient approaches to scaling DevOps successfully in 2020, according to Gartner. Organizations that don't adopt a shared platform approach will have trouble scaling, Winser said.
Infrastructure is everywhere — so is your data: The research firm predicts by 2022, 60% of enterprise IT infrastructures will move from traditional data centers to centers of data. "The attraction of moving selected workloads closer to users for performance and compliance reasons is understandable. Yet we are rapidly heading toward scenarios where these same workloads run across many locations and cause data to be harder to protect. Cascade effects of data movement combined with data growth will hit I&O folks hard if they are not preparing now," said Winser.
Overwhelming impact of IoT: No single vendor will be able to solve the IoT puzzle end-to-end, so Winser believes more early planning discussion on how to support and scale will be necessary.
Distributed cloud: I&O leaders looking to modernize using the cloud will have more options on the location of public cloud services, but Winser warns that there needs to be research and discussions on the solutions so that they are not overlooked.
Immersive experience: "Customer standards for the experience delivered by I&O capabilities are higher than ever," said Winser. "Previous 'value adds' like seamless integration, rapid responses and zero downtime are now simply baseline customer expectations," Winser explained. But as businesses go deeper into I&O infrastructures, Winser explained issues will have more of an impact and could potentially harm company reputations in addition to customer satisfaction.
Democratization of IT: Low code will become more common, making the complexity of IT greater. "Starting now, it is in I&O leaders' best interest to embed their support and exert influence over things that will inevitably affect their teams, as well as the broader organization," Winser said
Networking: What's next? 2020 in terms of networking will bring cultural shifts and investments in new network technologies.
Hybrid digital infrastructure management: This is an emerging area, so organizations should be wary of vendors who say they have tools that offer a single solution to all their hybrid management issues today. Over the next few years, though, we expect vendors focused on HDIM to deliver improvements that enable IT leaders to get the answers they need far faster than they can today," Winser added.