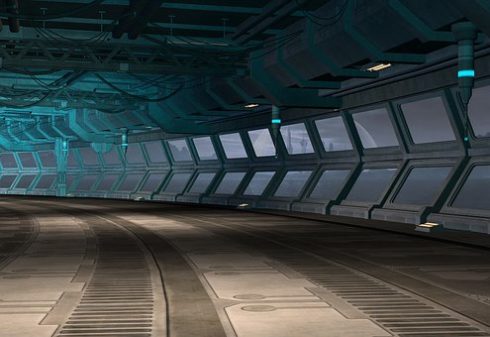 We are in an age of massive technological innovation, and as such, the IT landscape is constantly and dramatically changing every year. 
As we close out 2019, IT analyst firm IDC has released its IT predictions for 2020 and the years that follow. 
"As more than half the global economy turns digital by 2023, a new species of enterprise will be required to compete and thrive. Our 2020 predictions show that enterprises will prepare for the digitized economy by accelerating investments in key technologies and new operating models to become hyperspeed, hyperscaled, and hyperconnected organizations," said Frank Gens, senior vice president and chief analyst at IDC.
RELATED CONTENT:
Gartner's top 10 technology trends for 2020
Here are their top 10 IT predictions for 2020:
1.Companies will look to accelerate innovation: IDC predicts that by 2023, more than half of all IT spending will go towards digital transformation and innovation. In 2018, that spending only made up 27% of a company's IT budget. They also predict that as spending rises, companies will look to create greater efficiency in their IT budgets by shifting to less labor- and capital-intensive operating models, like the cloud.
2. Clouds to be connected: In order to compete, digital service providers need to be able to run anywhere and anytime. This means integrating applications, data, and management across all cloud providers and location. IDC predicts that by 2022, 70% of companies will integrate public and private clouds by deploying hybrid management technologies, tools and processes.
3. Building out the edge: The need for deploying on the edge has shifted from customer convenience to supporting critical edge activities. By 2023, more than half of new infrastructure will be at the edge, up from just 10% today. In addition, by 2024, the number of edge apps will increase 800%.
4. Digital innovation factories: Companies will need to operate as a "digital innovation factory" in order to compete. By 2025, about two thirds of companies will deploy code daily, 90% of their apps will be cloud native, 80% of code will be externally sourced, and they will have 1.6 times more developers.
5. Industry app explosion: By 2023, there will be over 500 million digital apps developed and deployed using cloud native approaches. This is equivalent to the total number of apps developed in the past 40 years, IDC explained. Most of these apps will target industry-specific use cases. The app explosion will define the new minimum competitive requirements across industries.
6. AI becomes inescapable: In the next five years, at least 90% of new applications will leverage artificial intelligence. By 2024, 50% of user interface interactions will use AI-enabled computer vision, speech, natural language processing, and AR/VR.
7. Promotion of trust: Getting trust right will be necessary in order to stay competitive. Customers will require that the organizations they do business with demonstrate their digital trustworthiness. By 2023, half of the Global 2000 will have a Chief Trust Officer responsible for orchestrating trust across security, risk, compliance, privacy and ethical business operations.
8. Every enterprise is a platform: By 2023, 60% of the Global 2000 will have thousands of developers. Half of those companies will drive about 20% of their revenue through their digital ecosystem.
9. Cross-industry mashups: Companies will need to be prepared to form new partnerships across industries to increase their customers' experience. By 2025, 20% of revenue will come from "white space" offerings combining services from previously unlinked industries. In addition, 20% of partners will be from previously unlinked industries.
10: Tech platform wars will continue: By 2023, the top 5 public cloud megaplatforms will make up 75% of the IaaS and PaaS market. The number of SaaS vendors will also expand, and the top 10 SaaS vendors will generate 20% of their revenue on average from expanding their PaaS services.