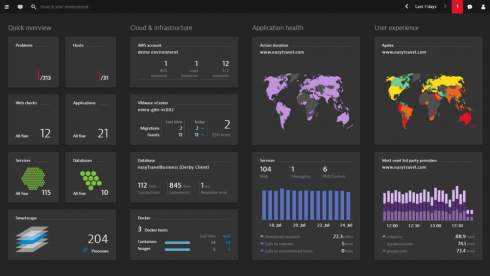 Dynatrace has announced that it is releasing an updated version of its AIOps solution, Davis. According to the company, Davis is now powered by newly enhanced algorithms and can ingest data and events from third-party solutions.
"Four years ago, we pioneered, and continually improve, a unique, deterministic approach to AI that enabled customers to simplify enterprise cloud environments and focus more time on innovation," said Bernd Greifeneder, CTO of Dynatrace. "Because Dynatrace auto-discovers and maps dependencies across the enterprise cloud and analyzes all transactions, our Davis AI engine can truly causate, and drive to the precise root cause of issues versus simple guesses based on correlation."
Updates to Davis include a more intelligent and broader platform, deterministic answers for automation and self-healing, and added automation.
According to Dynatrace, typical AIOps solutions rely on machine learning to surface correlation data, but Davis works on real-time dependency knowledge. This allows it to better thrive in dynamic cloud environments with little or no time for the model to "learn," Dynatrace explained. It also allows Davis to eliminate underlying causes of alert noise and only surface deterministic answers.
"With today's added capabilities, Davis' power has increased significantly providing precise answers with even more relevance, plus additional context via third-party data and events," Greifeneder added. "This enables greater automation and leads the way to autonomous cloud operations."