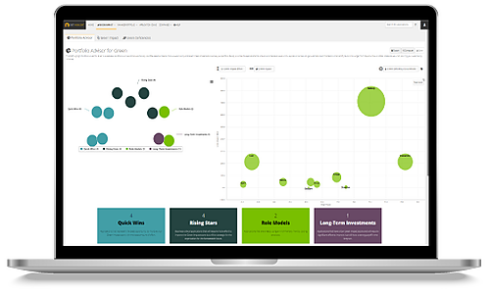 Software intelligence solution provider CAST released Green Software Insights, which automatically analyzes application source code for its energy consumption.
The tool is available through the company's CAST Highlight software intelligence product and it can find exactly where software source code needs to be changed to make it more sustainable. 
"For the first time, organizations can clearly measure the sustainability of custom-built applications, understand exactly how to modify them to reduce emissions, and continually demonstrate their environmental impact reduction," said Vincent Delaroche, founder and CEO of CAST. "Users are able to rapidly analyze portfolios of hundreds or thousands of applications to automatically prioritize key enhancement candidates with specific recommendations provided by CAST Highlight."
Green Software Insights plugs into source code repositories and analyzes applications within minutes. The outcome is lower energy expenditure and greenhouse gas emissions with more economical, resilient, and efficient software.
The company also announced that it will donate 10% of its revenue from the new solution to non-profit organizations supporting sustainability research and addressing human-caused global warming.
Additional details on the solution are available here.