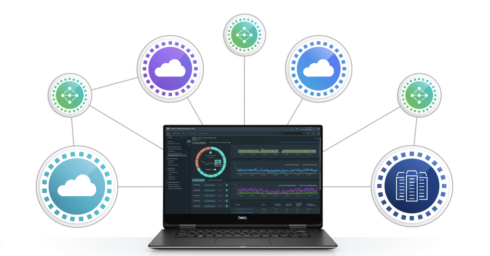 VMware has announced the release of its new VMware Cloud platform. According to the company, this new offering will enable developers to build and deploy to any cloud, and provide IT with capabilities for modernizing infrastructure and operations. 
"We are on the cusp of the next evolution of cloud and apps. Architectures are becoming distributed and increasingly multi-cloud, while modern applications will soon outnumber traditional apps. The challenge for any CIO is to take advantage of this new innovation without introducing more complexity and risk," said Raghu Raghuram, chief operating officer of products and cloud services at VMware. "VMware Cloud is the only cloud solution today that customers can use in the datacenter and on any cloud, accelerating their modernization journey with speed, simplicity, and better security. With VMware Cloud Universal, customers make a single purchase and gain the ability to deploy apps across any environment, then move them as business or application requirements change."
Solutions included in the platform are VMware Cloud Universal, VMware Cloud Console, and VMware App Navigator. 
VMware Cloud Universal is a subscription service for purchasing and using VMware infrastructure and management services. 
VMware Cloud Console is a management environment for infrastructure. It provides a single place for management, regardless of deployment location. 
VMware App Navigator is a solution that helps teams assess and prioritize app transformation initiatives by estimating the value of each app. 
Customers will be able to deploy apps to VMware Cloud Foundation in AWS, Azure, Google Cloud, IBM Cloud, and Oracle Cloud; on VMware Cloud on Dell EMC; and through verified VMware partners, the company explained. 
The company says the VMware Cloud platform will offer benefits such as up to 80% better developer productivity in combination with VMware Tanzu Application Service, up to 59% lower operational costs and up to 46% faster cloud migration.