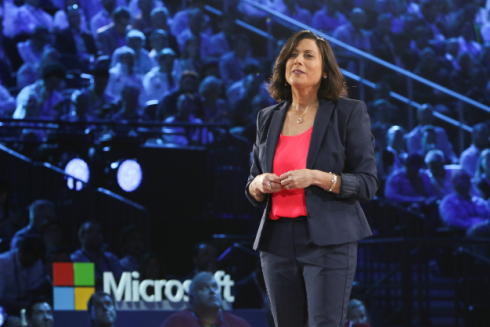 Microsoft is making a number of updates and announcements surrounding its cloud platform  Azure at Microsoft Inspire in Las Vegas this week. The annual event is an opportunity for the company to share their direction for the upcoming year. 
Announcements included: 
Microsoft Azure Lighthouse
Microsoft has announced the release of Azure Lighthouse. With Azure Lighthouse, customers can view and manage Azure at scale for multiple customers from a single control plane. Microsoft believes this new solution will provide a better managed Azure experience that offers higher automation and efficiency. 
"More than ever before, our customers count on our partners' expertise in migrating mission-critical workloads to Azure, running scalable and dynamic applications and architecting modern apps with Azure Kubernetes Service (AKS). Azure Lighthouse is part of our ongoing investment to empower the ecosystem with efficient tools, so partners can grow profitably as their customer base reaches new peaks. Over the past year, we've sailed the seas of product development together to do so," Erin Chapple, corporate vice president for Microsoft Azure Compute, wrote in a post. 
Microsoft Azure Migration Program
Microsoft also announced its Azure Migration Program (AMP). According to Microsoft, AMP provides advice and tools that helps companies reduce risks and address common issues that may arise when moving to the cloud. 
Specifically, it will offer step-by-step guidance from Microsoft experts, skill building courses, free Azure migration tools, and special offers that may reduce migration costs. 
Microsoft's expanded partner program
Microsoft is also expanding its partner program, which it launched two years ago. It will be adding a new Microsoft Security competency, marketplace advancements, and five advanced specializations: "Windows Server and SQL Server Migration to Microsoft Azure, Linux and Open Source Databases Migration to Microsoft Azure, Data Warehouse Migration to Microsoft Azure, Modernization of Web Applications in Microsoft Azure, and Kubernetes on Microsoft Azure."
Microsoft expands Teams
Finally, Microsoft is expanding Teams, which has grown to 13 million daily active users since its launch two years ago. It is introducing new capabilities that will help healthcare organizations and firstline workers. 
New features include priority notifications for time-sensitive messages, read receipts, announcements to highlight important team news, channel moderation, a time clock feature, and targeted communication. For IT administrators, it also added policy packages in the admin center that will allow pre-defined sets of policies to be applied.
TimeXtender's Discover Hub now uses Azure Databricks to manage incremental loading
In addition to Microsoft's news, TimeXtender announced that its Discovery Hub data management platform now uses Azure Databricks to manage incremental loading in Azure Data Lake Storage Gen2. It also uses Azure Databricks to transfer data from a Discovery Hub Operational Data Exchange (ODX) to a Modern Data Warehouse (MDW).
TimeXtender will be demoing these new capabilities at Microsoft Inspire.