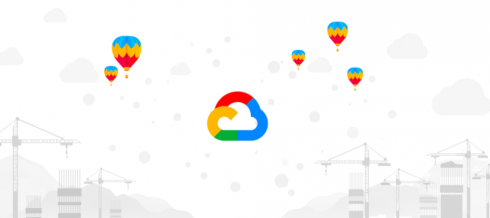 Google Cloud has announced updates to its Cloud Monitoring plugin for Grafana. It has added sample dashboards for Google Cloud services, a deeper link between Grafana and Google Cloud Monitoring, an improved query interface, and a new Monitoring Query Language (MQL) interface. 
"The observability of metrics is a key factor for a successful operations team, allowing for increasingly effective visualizations, analysis, and troubleshooting. Google Cloud works with third-party partners, such as Grafana Labs, to make it easy for customers to create their desired observability stack leveraging a combination of different tools," Joy Wang, product manager for Google, and Erik Sundell, developer at Grafana Labs, wrote in a post. 
NS1 launches traffic automation and intelligence platform 
According to the company, this new platform will provide visibility, control, and automation for companies trying to deliver applications to the edge. It provides a portal for deploying, configuring, and monitoring the entire NS1 portfolio, as well as options to integrate other data sources and control points. 
"As networks and applications become more diverse and distributed, we reach a tipping point. The teams responsible for building and delivering application experiences need modern, unified solutions that provide visibility, control, and automation," said David Coffey, chief product officer of NS1. "With NS1 Connect, customers have an integrated, cloud-native delivery platform for managing network resources and orchestrating application traffic to enable exceptional user experiences, drive IT efficiency and modernization, and ensure application reliability and security."
Quantum collaborates with Supermicro to improve object storage
The partnership will provide Supermicro customers with the ability to purchase scalable, software-defined object storage. This will allow them the scale, flexibility, and performance that is needed to host massive data workloads, according to Quantum.
"We are excited about this relationship as a new route to market for ActiveScale software," said Liz King, chief revenue officer of Quantum. "Our latest version of ActiveScale software enables performance at any scale, from terabytes to exabytes, without compromising data availability or durability. By combining this software with high-capacity, high-density servers from Supermicro, we provide a best-in-class object storage platform that meets the extreme scale and performance of the most demanding enterprise data workloads."
CAST announces new multi-cloud readiness capabilities
Multi-Cloud Readiness Insights points out code patterns in applications that should be removed to ensure portability to multiple cloud platforms. For example, it will identify if a vendor-specific document storage service is being used.
The release also comes with recommendations for IBM Cloud. For example, when an application is manipulating persistent files, it would recommend using the IBM Cloud Object Storage service and provide the relevant documentation for that service. The platform already had similar recommendations available for Microsoft Azure and AWS.