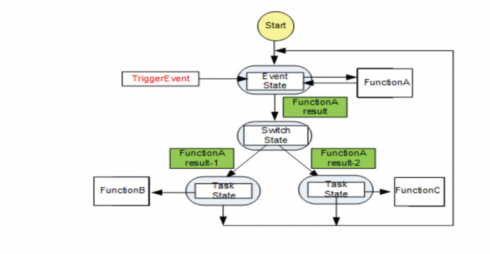 The idea of serverless has been around for more than ten years, but it still is a relatively new concept to a majority of the industry. A recent survey conducted by the Cloud Native Computing Foundation revealed 41 percent of respondents are using serverless technology, 31 percent aren't, and 28 percent plan to within the next year. The problem, however, is organizations don't exactly know what serverless computing is used for, what it replaces, and what are the benefits.
To address this, the CNCF has created the Serverless Working Group with the purpose to "explore the intersection of cloud native and serverless technology." The group's first project was to create a serverless landscape and its second was to create a whitepaper on the topic.
"Serverless is a natural evolution of cloud-native computing. The CNCF is advancing serverless adoption through collaboration and community-driven initiatives that will enable interoperability," said Chris Aniszczyk, COO of CNCF.
The whitepaper defines serverless computing as "the concept of building and running applications that do not require server management. It describes a finer-grained deployment model where applications, bundled as one or more functions, are uploaded to a platform and then executed, scaled, and billed in response to the exact demand needed at the moment."
In addition to defining serverless computing and answering questions about it, the paper also talks about what role the CNCF should play in the serverless computing world. According to the foundation, there is a lack of standardization and interoperability between companies that provide cloud services, which the foundation says could lead to vendor lock-in. It also believes that there is a need for good documentation, best practices, tools, and utilities.
Going forward, the CNCF will work to bring different vendors together to drive "innovation through collaboration." In the paper, the CNCF explores some of those possibilities. It wants to put more of an effort into getting vendors and open source developers to join the foundation. It is also looking for ways to establish an open ecosystem, such as through interoperable APIs. Finally, it will have interoperability initiatives similar to the CNCF Storage Working Group and Networking Working Group.