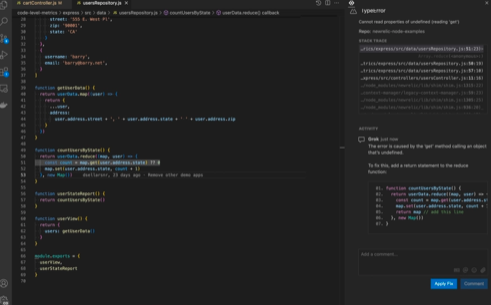 The observability platform New Relic today announced New Relic Grok, a generative AI assistant for observability. This tool is geared at minimizing the need to manually sort through data, making observability more accessible, and unlocking insights from any telemetry data source. 
With the help of OpenAI's large language models and New Relic's unified telemetry data platform, New Relic Grok enables engineers to utilize natural language prompts to complete tasks that used to be done by traditional user interfaces.
According to New Relic, this is intended to accelerate user efforts to consolidate telemetry data in its platform, increase the volume of queries to discover new insights, and allow new teams to adopt observability.
"Generative AI is a technological paradigm shift that will transform how software is developed and maintained," said Stephen Elliot, vice president at IDC Group. "Winning solutions should go beyond chatbots and language processors to holistic intelligence solutions that provide a single source of truth, break down silos, and ensure knowledge workers work smarter and deliver clear business results."
Furthermore, New Relic Grok allows engineers to set up instrumentation and monitoring to identify instrumentation gaps and get instructions on instructions on instrumenting services, set up missing alerts, and automate alerts using Terraform. 
This tool also allows for the analysis of piles of telemetry data and recent changes in order to identify the root cause, debug code-level issues, and generate reports and dashboards. 
Lastly, New Relic Grok manages accounts, user and user access, data retention rules, usage, billing, and more.