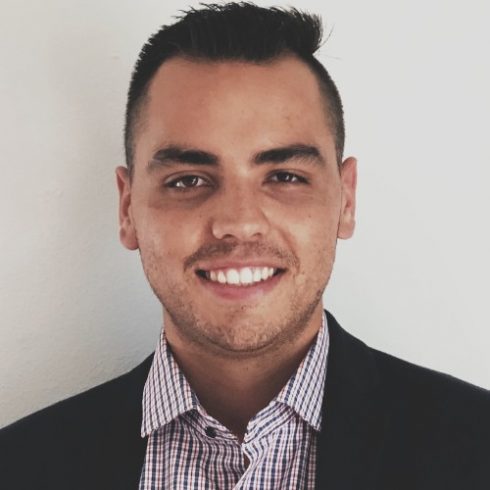 AIOps has been described as the future of IT operations, as intelligent automation removes much of the heavy lifting that has required people to handle and manage. Michael Fisher, product management director at OpsRamp, an IT operations management company, shared his view of AIOps and what it has meant to organizations that have adopted it.
Q: According to IDC, the worldwide IT Operations Management Software market is estimated to have reached a level of $12.9 billion in 2020, and IDC expects it to grow at a rate of almost 11% per year through 2025. What's happening in the ITOM market right now that's driving this growth?
A: I see two factors. One is the continuing evolution of the hybrid model, where organizations are moving workloads between public and private cloud environments and investing in more modern ITOps tools that can manage that complexity. In 2021, we don't just have a public cloud, we have multi-cloud. We don't just have a private cloud with virtualization and hypervisors, we have a private cloud with HCI and SDI. We have containerized apps running in all of these environments, orchestrated by Kubernetes. It creates new challenges and investments in ITOps to make sense of it all.
The other factor is the acceleration in digital transformation caused by the pandemic. Businesses have to support more remote workers, more business processes have moved online and to mobile apps. This acceleration has in turn accelerated the overhaul in IT infrastructure as companies seek more flexibility, resiliency and better performance. Again ITOps tools help manage that growing complexity.
Q: ITOM has morphed over the years – I notice that OpsRamp refers to itself as a digital operations management company. I'm guessing this reflects the fact that many of the services companies offer are digital. Can you elaborate on that?
A: Digital transformation doesn't happen in a vacuum. If it's accelerating – and it clearly is – your systems have to keep up with that acceleration and you need to monitor and manage those systems to make sure they hold up. That's where digital operations management comes in and we think our solution is ideal for these environments.
Q: Given that many companies have shifted to digital offerings running on cloud or hybrid infrastructure, what challenges does this present from a monitoring and management perspective? How is it different, harder and increasingly complicated to maintain uptime in a digital world?
A: There are a litany of challenges in this brave new hybrid world. It starts with discovery, where is your infrastructure? It can be in multiple cloud environments, it can take multiple forms inside your data center. Then once you discover that infrastructure, you have to map it back to the business services that it's supporting. If you've survived those steps, then you have to monitor, except now you're getting larger and more diverse data sets to collect and analyze and detect problems. Then you have to know what to do when a problem is detected? First of all, what is the problem? How do you remediate the problem, what teams do you notify, what automated processes do you kick off? The more complex and distributed that infrastructure is across public cloud, private cloud, multi-cloud, containers, virtualization, HCI, SDI, the more complications you'll have in trying to manage it, the more data you'll have to integrate and analyze to make sense of it.
Q: Let's talk about automation and AI. There's been no shortage of stories about AIOps over the past year or so. Is this just marketing fluff from vendors or is there real traction in the automation/AI market as it pertains to IT operations management?
A: There's a lot of vendor marketing hype and some AIOps tools haven't delivered the results those vendors have promised. But AIOps is a real thing to tech buyers today, particularly around intelligent alerting, root cause analysis and event correlation, anomaly/threat detection, capacity optimization and incident auto-remediation. We did an AIOps survey two years ago and 87% of respondents told us their AIOps tool was delivering the value they expected. In a survey we did this year, 95% of respondents said they had already deployed AIOps or planned to deploy it this year. So I would say this technology is very real for tech buyers and is helping them to identify and resolve incidents faster and eliminate manual, repetitive processes.
Q: What can we expect from the IT operations management market over the next few years? Where is it headed in terms of the tools companies need to achieve their digital ops management goals? And what can vendors do to make sure they're meeting these needs?
A: On the customer side, I think you're going to see more consolidation of tools, reducing tool sprawl, more of a platform approach. The acceleration of digital transformation and growth of hybrid cloud is making IT Ops teams take a long hard look at the tools they have and is providing them with a golden opportunity to modernize them. For the vendors, it's about making sure that their tools are meeting the customers' needs and helping them to solve their challenges. More automation and more AIOps is a given, but also more of a focus on data quality and accuracy and then presenting that data (think dashboards) so that users can figure out the problem faster. Whatever we can do to make this easier for the customer, to shield them from the complexity, to deliver powerful analytics without requiring everyone using the tool to be a data scientist, will go a long way towards making sure customers reap the benefits of AIOps and are successful at modernizing their IT operations.