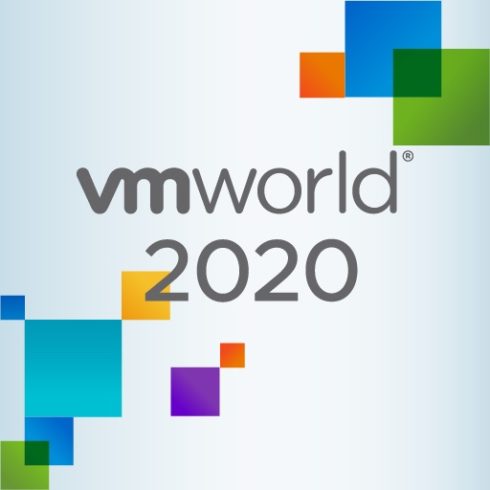 VMware announced a range of solutions and services to help its customers build, run, manage, connect, and protect applications anywhere. These include new projects, acquisitions, and solutions were unveiled at VMWorld 2020. 
VMware aims to deliver unified platform for a modern, multi-cloud world
In addition to providing wider support for running VMware applications on the largest cloud providers, VMware announced the new Cloud Disaster Recovery, an on-demand, easy-to-use disaster recovery as a service (DRaaS) that protects on-premises vSphere workloads onto VMware Cloud on AWS.
Also, the new consolidated VMware Marketplace offers thousands of validated third-party, open-source, and first-party solutions. 
The full list of new releases is available here. 
VMware expands Tanzu portfolio to accelerate application modernization efforts
The company announced updates to Tanzu support across VMWare Clouds on AWS, Azure VMware Solution, and Oracle Cloud VMWare Solution, as well as a partnership with GitLab. 
The company has also embedded Kubernetes in the VMware vSphere control plane, as vSphere with Tanzu—providing customers with a single platform for all applications.
"VMware's cloud, app modernization, networking, security and digital workspace platforms form a flexible, consistent digital foundation on which to build, run, manage, connect and protect applications, anywhere," VMware wrote in a post that contains additional details about the new portfolio and partnership expansions. 
VMware announces intent to acquire SaltStack
The acquisition of SaltStack would enable VMware to deliver full-stack automation from infrastructure to applications with the ability to do software configuration inside VMs and containers. 
"Successful companies in this new era will not be the biggest or the fastest, but the ones that are agile, can adapt their business models to the needs of the current times and, simply put, are fast. And cloud is a key ingredient to deliver on that business agility, and we expect SaltStack will help our customers on their multi-cloud journey," VMware wrote in a post.
VMware unveils Project Monterey to address next-gen app challenges
Project Monterey is a technology preview focused on evolving architecture for the data center, cloud, and edge to address the changing requirements of next-generation applications. 
The initiative includes support for SmartNICs, a new architectural component that offloads processing tasks that the server CPU would normally handle, the re-architecture of VMware Cloud Foundation, and will further security.
"The initiative will extend VMware infrastructure and operations for all applications—reducing the need for specialized systems, teams and management tools—which in turn will be able to reduce overall complexity and TCO," VMware wrote in a post.
VMware announces virtual cloud network innovations 
VMware will deliver new Virtual Cloud Network innovations across three areas – automation that enables the public cloud experience; modern application connectivity and security services; and solutions that re-imagine what's possible in network security.
"The VMware Virtual Cloud Network delivers the automation and economics of the public cloud across every element of the network and spans the entire distributed enterprise at a time when agility and cost matter more than ever," said Rajiv Ramaswami, chief operating officer, products and cloud services, VMware.  
The new VMware Tanzu Service Mesh enables Kubernetes networking and security wherever Kubernetes runs including on-premise vSphere, public clouds as well as edge.
Additional details on VMware's new networking capabilities are available here.