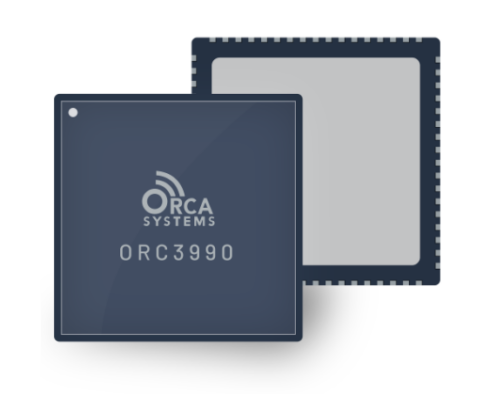 Semiconductor company Orca Systems has announced a wireless system-on-chip (SoC) solution for satellite IoT. It was designed for IoT company Totum.
The SoC, ORC3990, is a cost-effective device that includes Orca Systems' third-gen Live Wireless RF and digital radio subsystem, a low noise amplifier, digital power amplifier, a Totum satellite modem, power management unit subsystem, dual Arm Cortex-M0+ CPUS, and more. 
"Orca's unique architecture lends itself to integrating everything required in an IoT-focused SoC application," said John McDonough, CEO of Orca Systems. "Manufacturing the ORC3990 SoC with GlobalFoundries' 22FDX 22nm FD-SOI technology assured a cost-effective, low-power SoC solution that will be highly competitive in today's market. Our innovative approach to IC design leverages extensive reuse of our SoC architecture, circuitry and methodologies, enabling us to achieve first-time-right silicon in one year of design for our partner Totum."
Lenovo partners with Blue Yonder on supply chain planning
Blue Yonder provides solutions for supply chain planning, and this partnership will enable Lenovo to meet the demands of its customers as the market changes. It will use the solution to align demand, supply, revenue, cost, and margin targets.
"We have worked with Blue Yonder for more than 20 years so when we made the decision to upgrade our supply chain planning solutions, we knew that Blue Yonder's end-to-end capabilities would enable us to continuously innovate and improve our products, gain greater supply chain visibility and deliver an overall better experience for our customers," said Guan Wei, senior vice president of Global Supply Chain at Lenovo. 
Argo adoption has increased 115% year-over-year
The CNCF's 2021 annual survey revealed that the Argo Project has seen 115% growth year-over-year. Previously in 2021 the project was categorized as a project to "Adopt" in the CNCF's End User Technology Radar. 
According to the CNCF, Argo is one of the highest velocity projects it maintains and it is nearing graduation status. It is in use in production at companies such as Google, Alibaba, Tesla, Nvidia, and GitHub.