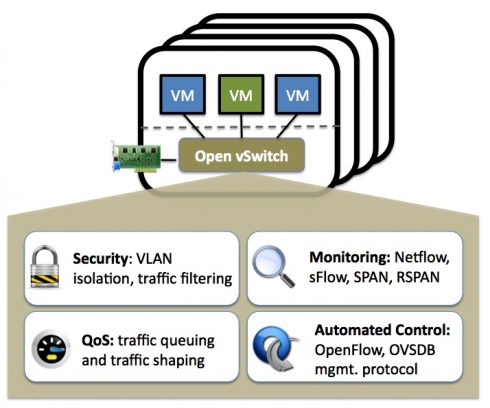 Open vSwitch is a virtual switch designed to allow for massive network automation. It can support distribution across multiple physical servers. 
According to the team, the project can operate as a soft switch that runs within the hypervisor and the control stack for switching silicon. 
Currently a Linux Foundation project, Open vSwitch is used in multiple production environments. It acts as the default switch in XenServer 6.0 and it is used in systems such as OpenStack, openQRM, OpenNebula, and oVirt. 
The team runs each new releases through a regression suite that contains hundreds of system-level tests and thousands of unit tests. The team that maintains Open vSwitch also maintains the OVN project.
The project also has an annual conference, the last of which took place in December 2018.