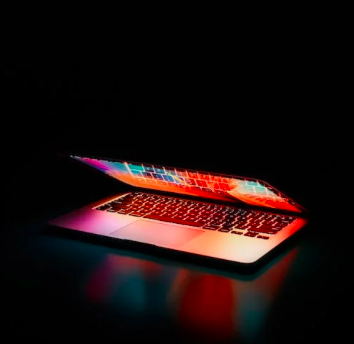 The Border Gateway Protocol – a foundational part of the internet – was designed to route information and data between systems. It's been in use since 1994 and has been patched and modified over the years. 
Incidents of traffic being routed incorrectly due to a misconfiguration, or simply a human error,  have been difficult for organizations to spot and then mitigate, leading to latency issues that can be costly to businesses.
Internet performance monitoring platform provider Catchpoint recently released enhancements to its Network Experience solution, including uncovering BGP issues. The company also said it improved upon its network reachability, engineering and traffic routing capabilities, along with monitoring for SASE, VPN and the entire internet stack.
BGP "was never designed with security in mind," said Mark Towler, product marketing director at Catchpoint. "It's still kind of a creaky spit-and-baling-wire [solution] put together piece by piece." He noted that 80% of BGP errors are unintentional, but 20% are malicious, such as someone hijacking data. "The real challenge when you have a BGP issue is that your traffic's going somewhere else and you don't necessarily know why."
Catchpoint has tried to solve that problem by introducing a new BGP Smartboard from which an organization can gain understanding of what's happening by receiving real-time data from "more BGP peers than pretty much anyone else out there," Towler said. With the Smartboard, Catchpoint said "IT teams can investigate BGP peer event data across selected timeframes, view announcements and withdrawals, then drill down to the details of each event." This, the company said, results in faster and more effective troubleshooting. This leads to finding the root cause more quickly and lowering the MTTR. 
In its Jan. 11 announcement, Catchpoint claims to have the world's largest observability network, with more than 2,000 vantage points around the world from more than 400 ASNs and support for both IPv6 and IPv4 real-time data.
Along with the Smartboard, Catchpoint has enhanced its platform with a  BGP Dashboard and Score Metrics to monitor the networks health, route hijack detection, network mesh/node-to-node availability testing, traceroute enhancements and a DNSSEC Custom Monitor that authenticates IP addresses to ensure answers provided by the DNS Server are accurate.
Howard Beader, VP of product marketing at Catchpoint, explained, "Resilience is what we're after with IPM and it's about improving internet resilience, one of the top topics we're hearing from our customers at the executive level. And internet resilience is huge because without your internet, you can't get to your applications, you can't get to your e-commerce sites. So it becomes hugely important. "
Towler added, "The internet is everyone's network now. I mean, everyone's uploaded things into the cloud. There's a variety of cloud services. There's a ridiculously complicated mesh of services and features and additional vendors who are all providing the internet experience when you go to visit a website or make a purchase or access an application. Ten years ago you had a page that took a second or two to load that was de rigueur. Now they're going to go to a competitor. I was actually using a travel site today and it took a good solid minute to come up with my responses and I'm like, if this wasn't the one I have to use for business, I'd be going to a competitor because there's 50 other travel sites out there that can give me the exact same information, they could do it faster, and I'm busy. No one has any patience anymore. So if we can keep things running smoothly, we can save a ludicrous amount of money. A lot of people don't realize how much even a half-hour outage can cost the business. If we can help the IT guys solve an issue before it starts impacting end users, that is their holy grail and that's what they're aiming for."