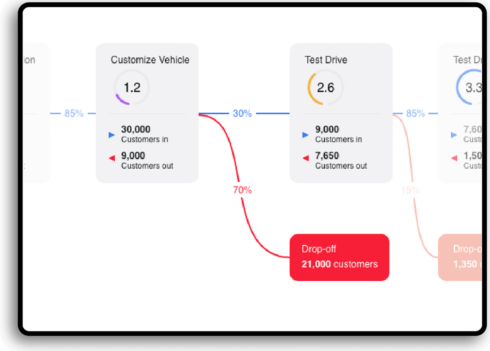 Qualtrics, the experience management solution provider, unveiled the general release of Customer Journey Optimizer. 
This solution combines journey analytics and orchestration, fueled by Qualtrics Experience iD. Its primary purpose is to assist organizations in pinpointing crucial moments and areas of difficulty for customers, allowing them to prioritize effective actions for enhancing customer experiences.
By leveraging Qualtrics Experience iD, Customer Journey Optimizer integrates behavioral, experiential, and operational data, enabling teams to proactively address challenges and streamline customer journeys. This comprehensive approach empowers organizations to boost customer engagement, drive revenue growth, and minimize costs by effectively identifying and eliminating friction points throughout the customer experience.
"In today's digital world, a poor customer experience can cost businesses trillions. That's why it's so important for businesses to focus on creating a positive and seamless experience for customers across channels," said Brad Anderson, president of product, user experience and engineering at Qualtrics. "With Qualtrics Customer Journey Optimizer and Experience iD, businesses can arm customer, marketing and digital teams with the journey analytics and orchestration capabilities they need to help customers achieve their goals and increase spending, loyalty and customer advocacy."
Customer Journey Optimizer generates an omnichannel perspective of the complete customer journey. It precisely delineates the customer's current stage, identifies the reasons behind any experience breakdowns, and evaluates the business implications, such as lost revenue or increased service costs. 
The solution's journey analytics capabilities empower teams to delve deeper into the data, assessing the impact on various customer segments and individuals across different channels. Additionally, the tool integrates seamlessly with existing systems, enabling efficient troubleshooting and orchestration of the optimal response to assist customers in achieving their desired outcomes.