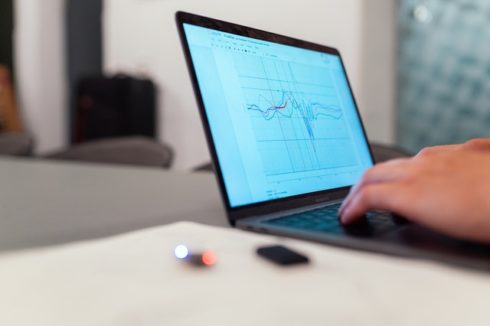 Observability platform provider New Relic today is releasing a new suite of AI capabilities to help customers more quickly detect, assess and mitigate critical incidents.
On-call DevOps and site reliability are tasked with monitoring massive amounts of information, and a big challenge is to find signals from a flood of alerts, to take action on incidents that matter most. The goal, according to the company, is to proactively detect anomalies before they impact the user.
 "We've used machine learning capabilities in the past on some of our features," Guy Fighel, product general manager and vice president at New Relic, told SD Times… "With this release, we're bringing major new capabilities across all of the stack — not just APM, but events, incidents and advancements in machine learning across time series and tracing." He went to say in a statement announcing the release that the New Relic AI suite "has the automation, intelligence and scale-out architecture needed to deliver true observability and offer precise insights that today's modern and complex enterprises require."
The release is the fruition of work since New Relic's acquisition of SignifAI, an Israeli AIOps company that it purchased in February 2019. SignifAI focused on event correlation and extracting predictive insights to help software teams take actions.
Integrated with the New Relic One observability platform, the AI suite takes an agnostic approach to data and its sources, so it becomes easier to ingest multiple data types from multiple sources, analyze it and take action to remediate incidents. It also provides transparent incident intelligence to inform correlations that reduce alert noise, and integrates with numerous incident management workflows, including Slack, PagerDuty, ServiceNow and others. 
The solution, said Michael Olson, New Relic's director of product marketing, takes the data groups and correlates events, and helps customers focus on incidents of the highest impact.
"AIOps capability is a key requirement to achieve observability," said Olson. "It augments the value of monitoring by providing an intelligence feed beyond telemetry."