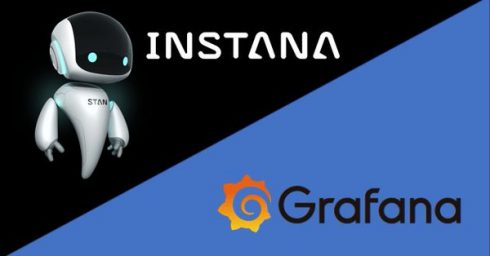 Application performance monitoring solution provider Instana announced the release of a Grafana premium datasource plugin for their platform today. The Grafana Premium Datasource Plugin for Instana is designed to bring the open-source dashboarding and reporting software to Instana's containerized microservice-focused APM.
The base Instana software automates the management of business-critical applications in containerized environments, automatically monitoring, visualizing and understanding service and application performance for dynamic, containerized microservice applications through AI-powered analysis and data collection, which can also correlate performance and tracing data to help users find problems and make decisions.
The new plugin allows for the creation of custom Instana dashboards with application, service and web site performance data visualizations through Grafana's dashboarding implementation.
"Instana's new Grafana plugin demonstrates the company's commitment to work with open source data and visualization solutions," said Fabian Lange, Instana vice president of engineering. "Whether it's custom dashboards, trace metrics from OpenTracing or other data sources, Instana's ability to connect intelligent automation, data correlation and AI powered problem analysis with other solutions helps IT teams make the most of their application monitoring."
Other features of the plugin include: security via access token, dynamic focus queries, automatic completion of available types and metrics, and Instana's REST API.