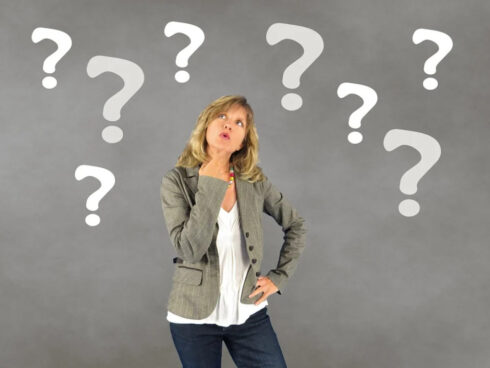 Observability has emerged as a key capability that successful organizations need in order to deliver improved digital services to customers, employees and partners. It is especially relevant for today's IT Ops environments where flexibility has given way to complexity for highly distributed and hybrid environments.  ITOps Times recently asked Sudip Datta, head of AIOps & Observability at Broadcom, common questions about observability.
ITOT: Why is Observability so important?
DATTA: First of all, most, if not all of our customers are adopting a "digital first" strategy. This implies providing uninterrupted, high quality digital experiences to their customers. This translates internally to adopting modern applications and a highly available, cloud- scale infrastructure. As they undertake this journey, observability becomes key to making sure that the digital services are delivered while meeting the Service level objectives (SLOs). It is not about monitoring components in silos, but having a holistic view of app, infra and network and utilizing both structured and unstructured telemetry to reduce MTTR and also predict problems before they happen.
ITOT: What are the challenges organizations face in establishing observability for today's complex IT environments?
DATTA: Today more than 80% of enterprises have a hybrid infrastructure strategy that spans on-premises and cloud. Their systems of engagement could be running on the cloud while traditional systems of record could be running on-premises. Each of these come with unique challenges. Cloud-native infrastructures are highly dynamic and ephemeral while traditional architectures suffer from lack of available skill sets. Add modern networking like SDN to it, it gets even murkier. It is not therefore easy to perform root cause analysis and remediation which takes anywhere in excess of five hours. And that can involve filtering through thousands of false alarms and noise.
ITOT:  The network is the connective tissue between the elements that make up the digital delivery chain. What is network observability and why is it essential to have it in order for organizations to achieve true observability?
DATTA: This is absolutely correct. The network is the connective tissue in highly distributed applications. Its importance has become magnified during the pandemic as both hybrid workforce and hybrid cloud adoption trends have skyrocketed. A large insurance provider had a 4x increase in the number of VPN tunnels. For a healthcare provider now using telemedicine as the primary delivery channel, it went up by 6x.  A significant number of application performance issues, especially for applications delivered as SaaS, can be attributed to the network – though the network has traditionally received honorable mention only in observability discussions. That needs to change.
ITOT: How does increasing observability help organizations improve business outcomes?
DATTA: Of course, it comes down to business outcomes. Over the last 15 years, the industry has been sprinkling the term "business" alongside IT without having proper tooling that brings them together. Business Service Monitoring (BSM) tools did exist, but they were often based on static CMDBs that cannot keep pace with today's dynamic environments. For a retailer, business outcome could mean lower churn rate, for a bank it could be higher omni-channel transaction volume and for a telco service it could be lower call handling time, all leading to higher revenue or lower cost. By properly defining SLOs against these key outcomes, organizations can extract the maximum benefit from observability tools.
ITOT: Any final advice, you'd give to organizations looking to improve observability?
DATTA: Let me start with what I mentioned before. As companies go digital, it is not that their IT budget is increasing indefinitely. They have to do more with less, which implies that they have to strategize IT around key business outcomes. The monitoring strategy needs to incorporate tools that prioritize those services and use AI/ML to reduce noise and mean time to resolution, and more futuristically speaking, predict violations of Service Level Objectives. Last but not the least, monitoring and automation need to go hand in hand, so that problems if they happen, are not only diagnosed but also remediated.
To learn more about how observability is helping organizations simplify the management of complex infrastructures while delivering excellent digital experiences, check out the recent AIOps and Observability Virtual Summit and get the perspective of industry leaders, analysts and your peers.
---
Content provided by ITOps Times and Broadcom