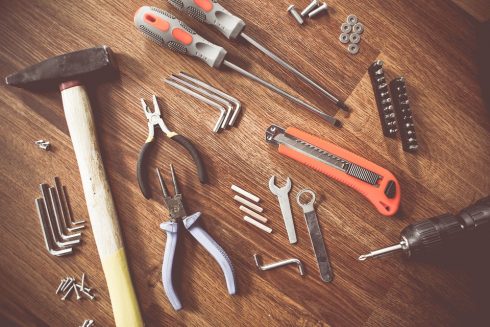 Graylog is a leading centralized log management solution built to open standards for capturing, storing, and enabling real-time analysis of terabytes of machine data. We deliver a better user experience by making analysis ridiculously fast and efficient using a more cost-effective and flexible architecture. Thousands of IT professionals rely on Graylog's scalability, comprehensive access to complete data, and exceptional user experience to solve security, compliance, operational, and DevOps issues every day.
RELATED CONTENT:
Log Management: A Guide for Buyers
How does Graylog help companies with log management efforts?
LogDNA provides real-time log aggregation, monitoring, and analysis. It can be used with any platform and for any volume of data. LogDNA's log management solution brings together log aggregation, custom parsing, smart alerting, role based access controls, and real-time search, graphs, and log analysis.
Datadog's log management solution provides collection, processing, live tailing, exploration, graphing, dashboarding, alerting, and archival of logs generated by an organization. Its Logging without Limits feature allows teams to select what they want to include or exclude, giving them more control over costs.
Sumo Logic's platform helps organizations make better data-driven decisions. It also reduces the time it takes to look into security or operational issues, freeing up resources for other tasks. Its unified platform can be used across development, security, operations, and LOB teams.
Logz.io provides a log management solution that empowers engineers and maximizes performance. Engineers will be able to spend less time maintaining monitoring systems, and more time on improving applications. The solution provides operational visibility into applications and infrastructure, ensuring maximum performance, availability, and a better customer experience.
Humio enables observability of systems through its log management system. It is able to ingest data as soon as it is created, even when there are bursts. This means you can ingest terabytes of data every day and search it in seconds. The solution also works with any log format and features a easy-to-learn query language.
SolarWinds' Papertrail allows IT teams to consolidate logs into a single place. This will allow them to quickly diagnose and fix issues. The solution is also easy to implement, use, and understand, SolarWinds said. The company offers multiple different plans to suit the needs of every company.
ManageEngine's Log360 solves the challenges associated with log management and network security challenges. By integrating a number of solutions — including ADAudit Plus, EventLog Analyzer, O365 Manager Plus, Exchange Reporter Plus, and Cloud Security Plus — organizations will gain complete control over their network. From a single console, Log360 users can audit Active Directory changes, network device logs, Microsoft Exchange Servers, Microsoft Exchange Online, Azure Active Directory, and public cloud infrastructure.
Netwrix provides a log management solution for Windows Server events. Netwrix believes its solution helps organizations gain control over what is going on in their environment, allowing them to stay alert to critical events and reduce the amount of time it takes to prepare for compliance audits.
Splunk consolidates log and machine data. It allows organizations to collect, store, index, search, correlate, visualize, analyze, and report on machine-generated data in order to resolve operation issues faster. Supported use cases include log consolidation and retention, security, IT operations troubleshooting, application troubleshooting, and compliance reporting.
Elasticsearch's Logstash is a open-source, server-side pipeline for data processing. It ingests data from a variety of sources and then transforms it, regardless of what format the data is in. Logs can be viewed from a single UI, making it easy to orchestrate and manage pipelines.