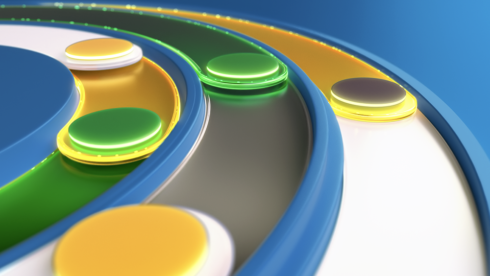 Microsoft is adding to the list of offerings it has that incorporate AI to improve how businesses run. Microsoft Security Copilot combines the capabilities of GPT-4 with Microsoft's security capabilities to provide an end-to-end defense system.
The company hopes that this new solution will enable security to be a more human endeavor as security professionals work alongside Copilot, rather than relying on a security system that allows for less interaction. 
"With Security Copilot, we are building a future where every defender is empowered with the technologies and expertise that enable them to reach their full potential. Technology will play an essential role on this journey, but successful security is, and will continue to be, a human endeavor," Vasu Jakkal, corporate vice president of Security, Compliance, Identity, and Management at Microsoft, wrote in a blog post. 
It surfaces potential threats in real time and presents them based on priority. The solution also can anticipate a threat actor's next move and prompt security professionals to act accordingly.
During an incident, Security Copilot can provide security professionals with step-by-step guidance on what to do based on the context of the specific incident. According to Microsoft, because Copilot can quickly summarize processes and events for different stakeholders, security professionals are free to focus on the most pressing work. 
Users can also ask security questions and responses will be given taking into context enterprise preferences. This can be useful for seasoned professionals as well as new team members who want to be exposed to new skills. 
The product includes security-specific skills and the ability to query Microsoft's threat intelligence of over 65 trillion daily signals. 
It runs on Azure's hyperscale infrastructure and integrates with Microsoft Security products, and the company plans to enable third-party integrations down the line. 
Microsoft Security Copilot is also a closed-loop system that learns from users and continually improves so that it can generate more coherent, relevant, and useful responses, Microsoft explained. 
Because of the use of AI, Security Copilot has the potential to catch what other solutions or approaches miss.