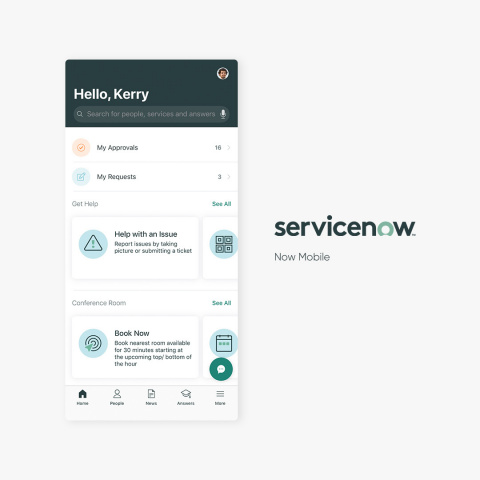 ServiceNow is making it easier to do everyday tasks with its new mobile app. Powered by the Now Platform, the Now Mobile app allows users to perform tasks such as fixing IT issues, ordering computers, finding conference rooms, getting help from HR, approving purchase orders, and more.
This mobile app is part of ServiceNow's New York release — following ServiceNow's tradition of naming their releases after major cities — which is available today.
"Just as mobile was at the center of transforming our lives at home, we believe mobile will be at the heart of delivering great experiences at work," said Chirantan "CJ" Desai, chief product officer of ServiceNow. "Employees today expect their employers to offer native mobile-optimized tools. Mobile is the way many people want to get everyday work tasks done. The Now Platform enables companies to quickly and easily deliver unmatched native mobile experiences to employees that will unlock productivity and make work, work better for them."
The New York release also includes a new ServiceNow Onboarding app. This new feature will make it easier to start new jobs because it combines the many tasks required to onboard a new employee into a single mobile experience, ServiceNow explained.
ServiceNow hopes that its new mobile app and onboarding app will set a new standard for mobile experiences in the enterprise.