A decade ago, BMC's Remedy was among the leading help desk and IT Service Management platforms. While it's still a gold standard at many large organizations, it follows in the shadow of ServiceNow. Private equity firm Bain Equity led a leveraged buyout of BMC in 2013. Observers wondered if BMC could revive its fortunes and there's evidence that BMC, which counts on half of its business from mainframe revenues, to offer its ITSM customers a viable alternative to ServiceNow and numerous other players in the crowded market.
The company held an event back in October in New York City showcasing a new roadmap to bring Remedy and its various other tools to the cloud era. BMC announced an agreement with Amazon Web Services (AWS), to host and manage hybrid workloads with BMC Discovery for Multicloud and launched its new Cognitive Services Solutions, which includes tools to embed AI into Remedy Management Suite to provide automated classification and incident routing, and the new Digital Workplace that enables interaction via third party chatbots. BMC announced it's using IBM Watson's cognitive microservice to provide the AI functionality into the new solution.  Among those presenting were Nayaki Nayyar, president of digital service management at BMC, who last month discussed BMC's efforts to bring AIOps to Remedy.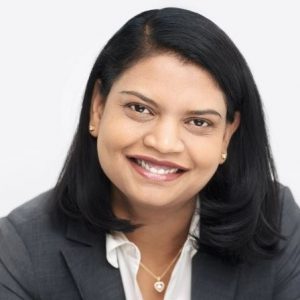 What's your view of where organizations are looking to address IT Service Management in the cloud and mobile era we're now in?
In the overall ITSM space, what we are seeing quite a lot of across multiple industries, such as financial services, telcos, and all of the consumer-facing industries, we're seeing this transition, especially as a part of their overall digital transformation, where they look at service management as one of the key pivot points on how to provide that service both internally and externally. Internally to their employees, partners ecosystems, and externally to their consumers. Today most service desk function is manned by humans. We have hundreds of individuals manning every call coming in, every ticket that needs to be created or routed or assigned to the right individuals. That service desk function, is where we see the majority of the transformation going, where customers are looking at automating most of that function through machine learning, where they can assign a ticket being created through a bot, and automatically, route that ticket and get it at least level zero and level-one resolved automat
ically, without it ever touching a human. That's where we're seeing quite a few investments and projects that are kicked off. Across our large customers who have started their journey, their primary driver is to reduce costs and also to increase the speed and accuracy at which they provide that service, both internally for their employees but also rolling it out externally to all of their partners, customers and consumers too.
Would you say the event in New York was a major inflexion point for BMC?
That was a big one. What we announced in New York was the next phase of ITSM, where we coined the term cognitive service management, that is getting disrupted by AI chatbots and virtual agents. That's where we are seeing a few large customers. There are two big components, where they're integrating Remedy to the v
arious AI platforms, we did announce an integration with IBM Watson at that time, and also being able to run core Remedy, not just in our cloud but also being able to run on AWS or Azure. Early adopters are in the process of integrating to Watson for the AI now, and most are running in our cloud today but they are also looking at options to run in AWS in Azure as their future workloads migrate there,
Are you actually embedding Watson into your services?
We have OEM'd Watson. We use the Watson conversational APIs from IBM and we have embedded it into our product. When customer buys our cognitive service, it includes the use cases that are built inside Remedy, but also the integration with Watson and the consumption of the Watson APIs. The customers license it through us. If they already have Watson, that's fine, but if they don't since we are OEMing, it, it's almost like we are reselling Watson on our platform, for this service management use case.
Is it IBM or BMC that's programming the AI algorithms to work in Remedy?BMC is. We program all of the use cases, but the actual NLPs (natural language processing) and deep learning capabilities are happening inside Watson. After you load the data, you need to train Watson with all of the historical data they have to make sure Watson's results increase in accuracy the more and more you use it. The actual training and NLP is the Watson engine, and then the use cases of how you assign the ticket, how you route the ticket and how you categorize the ticket is happening inside of Remedy.
Do you train it on a customer by customer basis, or is it built into the product on given use cases?
For generic use cases, we have done that ourselves for all IT use cases such as to how you categorize an IT ticket, whether it's a phone issue or whether it is a networking issue. Those kind of use-cases, we have trained. But if customers have their specific use cases that are very specific to their own industry, like in healthcare, where they have very specific healthcare kind of scenarios, especially customer facing use cases, where they need to train for those. But for generic IT use cases, we have done the training ourselves. It's not customer by customer.
How far along would you say it has been trained?
For generic IT use-cases, I would say the system is pretty much trained. Now customers are implementing and are scheduled to go live in the next quarter. We are working with customers to leverage the trained data we've always trained for generic use cases, but also untrained data for the separate use cases that they have.
Do all of your customers want to do this or is this more for companies that are more on the cutting edge?
The good news is, every customer we talk to, we are introducing this, and we are seeing great interest. Some are early adopters and others will wait to see how this evolves. Even large customers who would be service providers, who provide IT service to their customers, for them, where the volume of tickets that come in is so large, and so manual today, just simple automation on Level 1 and Level 2 service tickets can be a huge cost savings for them and improvement in efficiencies they get. The interest is there for most of the customers that we talk to but they are in different phases of being able to adopt this. We are seeing early adopters moving pretty fast. I am expecting that we will see a big uptake in the next few quarters. I would say, fast-forward to 2020, where most of these customers would have bots manning their service desk at level 0, 1 and 2, significantly reducing the service desk agents today. And then being able to get that efficiency both on the cost side and also on how fast they are able to provide this service. We do see this happening, pretty much across the board. By 2020 we should see a big change happening.
Does BMC have its own bots and in addition to Slack do you integrate with other bots as well?
Our whole concept on end user experience is the omnichannel experience, where we have bots for multiple channels. We announced bots for SMS, and Slack. In the next releases we will have integrations with [Microsoft] Teams and also virtual agents. We will keep introducing more and more channels, depending on where we see the majority of the demand coming in. We're hearing quite a lot from customers wanting to use Teams as one of the channels, interacting with Azure.
Do you have your own virtual agents?
We don't have our own virtual agents, and we don't plan on building a virtual agent. I do get this question quite often. We just plan on integrating with virtual agents like Alexa or whatever virtual agents customers have in their existing in their own landscape. We are creating bots and we do have bots for multiple channels, but we aren't building our own virtual agents.
Speaking of Alexa, do you see people using the Amazon Echo and Alexa to put service requests?
With our Amazon partnership, they announced Alexa for Business. We'll watch and see if customers start swapping out Polycom for the Alexa. The demos look cool and they're exciting when people see it, but we haven't seen customers coming to us and saying we're replacing the Polycom phones with Alexa. Not yet. We'll wait and see.
As Alexa, and Microsoft's Cortana and Google's TensorFlow start to appear more on PCs and other devices, do you see those being used?
We are offering a choice of what AI platforms they want to use. IBM Watson was originally integrated and announced but definitely Amazon's Lex [conversational interface] is something we see a lot of demand for, we're also seeing customers leveraging Google's TensorFlow and also Microsoft's Cortana. We want to be agnostic to the AI platform. We want to integrate with these major ones and make sure our applications work with all four of them.
Today, you have Remedy for IBM's Watson today. What other integrations do you have?
Yes, IBM Watson in Remedy is available today and integration with Amazon Lex and Google TensorFlow is coming in our May release. And then Cortana right afterword.
How is the partnership with Salesforce.com and development on the Remedyforce platform going?
The way we have positioned our product, there is core Remedy, which customers can consume for Remedy on-prem or as a service, and then there is Remedyforce, which is integrated on and offered on the Force platform. Remedyforce we primarily offer for the mid-market customers that don't have huge ITIL processes or huge heavy ITSM requirements. That's where Remedyforce works very well for us. Also customers who want a very tight integration to Salesforce to their customer service and consumer use cases. Remedyforce is working very well for the mid-market business, whereas core Remedy, both for on-prem and cloud is for large mega enterprise customers.
Now that there are offering services on AWS and other cloud platforms, doesn't that offer you the option to bring those services to mid-market as well?
The integration work we are doing with all of these AI platforms that we are doing with core Remedy, we are also doing that same integration with Remedyforce. Since this cognitive service that we have is a microservice in our platform, which integrates with either IBM Watson or Google TensorFlow, Remedyforce is also leveraging the same cognitive service to integrate into the Remedyforce Stack for the mid-market customers. That way we reuse the work we are doing to integrations with these AI platforms, both for core Remedy and for Remedyforce.
The fall partnership you announced last year with AWS, that includes offering core Remedy as instances in their cloud, or is it just from the standpoint of managing those services?
Both. One is that customers can run Remedy in the AWS cloud. We have quite a few customers who don't want to run it in our cloud but would prefer to run it in AWS. We do offer that as one of the options for those who want Remedy on AWS. We also announced at that New York event, was our Discovery product or Discovery services in AWS, and Azure and in multi-cloud scenarios. Both of those offerings are available where core Remedy could be run in AWS and also Discovery to discover assets in customers' cloud workloads.
So the Discovery service is available in AWS and Azure or does it include others?
Today we can offer Discovery in AWS, Azure, Open Stack and Cloud Foundry. We are also working to discover assets on Google, IBM and the Alibaba cloud. We'll make it where customers can discover whatever clouds they are using. They can discover assets on-prem, and in all of these multi-cloud scenarios.
In addition to provisioning on AWS, will you provide provisioning on Azure and other clouds?
We are. One of the key differentiators that we are working towards is giving customers a choice to run in the cloud of their choice. It can run in the BMC cloud, it can run in AWS, which is what we have today, and in the future they should be able to run in Azure.
Given that your largest competitor is ServiceNow and they've been posting some impressive revenue growth, some pretty big wins, how do see BMC competing with them, and how do you position the company as a more viable choice?
When you look at the end-to-end stack, we have made significant progress in our offering across multiple vectors. Definitely being able to run on customers' choice of clouds is one of the key differentiators we have in our portfolio, which ServiceNow doesn't have. A lot of our existing Remedy customers like that choice and prefer to go with that. In addition, our Discovery is a very strong product compared to ServiceNow's ServiceWatch. We are seeing a lot of big head-to-head competitive wins against ServiceNow because of Discovery. And we are also winning deals because of our user experience. Both because of the Digital Workplace user experience we have for end customers and end users and also the Smart IT User experience we have for agents, which ServiceNow has struggled with. I know they are a public company and are able to share most of those wins externally, but the market is split into half. Remedy customers who have long been Remedy customers continue to prefer to stay with us, and to evolve into the choices we are giving them versus lift and shift or rip and replace. On these multiple fronts, both being able to run on multi-cloud or discover multi-cloud, user experience is becoming a competitive differentiator for us, and also, our ability to scale in the whole cognitive world, where we are not building everything on our own, but we're leveraging partnership giving customers a choice.
What implications have these changes had on ITIL?
ITIL has been a standard for decades now, and it's becoming harder, especially with the DevOps processes that customers have it's more agile, it's not heavy in governance, evolving into more agile development methodologies. That's where we are seeing ITIL evolve and mature and becoming a lot more adaptable for customers.