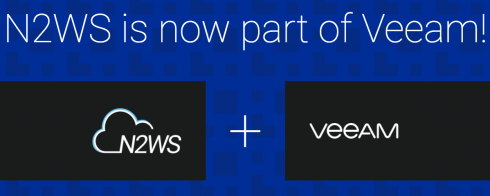 Veeam Software has announced the acquisition of backup and data protection company, N2WS, for $42.5 million. n2WS is a provider of cloud-native enterprise backup and disaster recovery solutions for AWS. 
"As enterprises look to migrate more workloads to the public cloud, having a robust and intuitive data protection and Availability solution is imperative," said Peter McKay, Co-CEO and president at Veeam. "By combining Veeam's industry-leading capabilities in protecting virtual, physical and cloud environments with N2WS' leadership in AWS data protection, we have a strong solution to deliver on the needs of the digital enterprise.
This acquisition provides Veeam with access to N2WS technology and allows it to integrate data protection for AWS workloads into the Veeam Availability Platform. It also provides N2WS with access to Veeam's research and development and its extensive experience delivering data protection. N2WS will also have access to Veeam's ecosystem of alliances and partners.
"N2WS has experienced incredible growth in the last 12 months and it will continue to operate as a standalone business to best position the company to provide AWS data protection – the same way Veeam transformed protection for VMware environments a decade ago. Together, we will achieve great things; this is a game-changer in every sense!" said McKay.
In addition, Veeam will be launching a package of special offers and incentives for N2WS's Cloud Protection Manager.
"Joining forces with one of the world's fastest growing software companies is very exciting for the N2WS team and for our customers," said Jason Judge, CEO at N2WS. "We will further accelerate our rapid growth and the development of our top-rated solutions by leveraging the world-class team that Veeam has established. We also look forward to assisting Veeam customers explore their public cloud strategies with our years of innovation in public cloud storage."