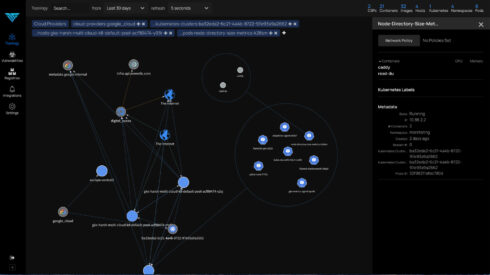 Observability company Deepfence launched new ThreatMapper features to provide DevSecOps professionals with new attack path visualizations, most exploitable vulnerabilities calculations, and AWS Fargate support. 
ThreatMapper finds hidden attack paths by continuously correlating vulnerabilities with network traffic, identifying much harder to find vulnerable services that are further downstream, behind proxies and exposed indirectly to potentially malicious traffic.
With its added support for AWS Fargate, ThreatMapper makes improvements to vulnerability scans while increasing speed for the more complex scans.
"We're excited to bring these new features to ThreatMapper and provide our growing community of open source users with the tools they need to keep their organizations safe in the face of continuous and sophisticated security threats," said Owen Garrett, head of products and community at Deepfence.
Deepfence also has added several performance improvements and bugfixes, including better support for Kubernetes and containerd hosted workloads, better registry scanning, improved report generation, and UI enhancements.