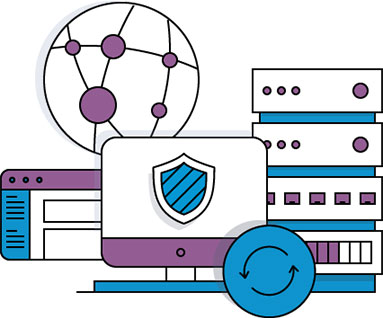 SecureAuth Corp + Core Security, an Identity Security Automation company, has revealed two new products aimed at providing adaptive and multi-factor authentication for users logging into servers, desktops, and laptops.
According to the company, the two solutions — Login for Windows and Login for Mac — extend the company's authentication capabilities in three key ways.
First, it offers adaptive control for logging into the operating system, enabling organizations to implement risk-based authentication and improve security and usability.
Secondly, the new solutions support a broad set of authentication methods, which allows organizations to use the right factors for different users in their organization.
And lastly, the company explained it creates an intelligent intersection between identity and security.
"In most organizations, users log into a computer with only a password and gain access to a tremendous amount of sensitive data on that system and elsewhere on the network," said Keith Graham, chief technology officer of SecureAuth + Core Security. "By strongly authenticating a user at the initial login, we can trust that identity and eliminate 'login friction' from the rest of their day as they access other applications and systems. Adaptive authentication at the operating system layer also helps organizations better secure remote access to terminal services and ensure that attackers who steal administrator credentials can't get into servers."
According to the company, the new solutions continue its vision of a completely passwordless enterprises. Future releases will continue to extend these capabilities to cover all versions of Windows and Mac OS commonly in use in enterprises today.
"It's time to truly move beyond passwords. The only password which can't be stolen is one that doesn't exist. In the future, we will remove the password altogether from endpoint authentication, meaning no more lost, stolen or weak passwords, no more forced-password resets, and no more help-desk calls for forgotten passwords," said Graham. "Offering Adaptive and Multi-Factor Authentication for Windows and Mac Login is the next step to deliver passwordless authentication to servers, desktops, and laptops for both Windows and Mac, improving security while providing a seamless user experience."