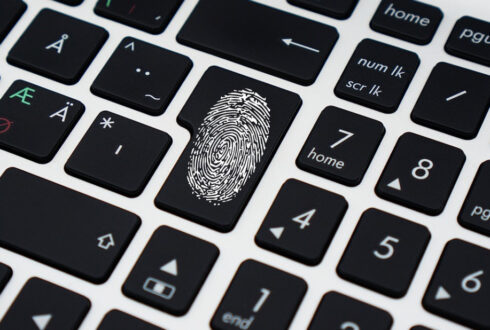 The FIDO Alliance has released its Online Authentication Barometer in order to provide the industry with insights into the state of online authentication, and it revealed that biometric authentication is the second most popular authentication method behind passwords.
Biometric authentication means that a person uses something like their fingerprints or a scan of their face to login. They are currently used by at least 35% of people. 
The barometer measured behaviors from 10 countries, and while it found that adoption of biometrics varies by country, the minimum adoption rate was 25% of the population across those surveyed.  
RELATED CONTENT: The password is… passwordless
In addition, biometrics are perceived as the most secure form of authentication. 32% of people believe that, whereas 19% still consider passwords to be more secure. The survey also found that it is the preferred method of authentication for 28% of people. 
"Time and time again we see data breaches, ransomware and other attacks that leverage vulnerabilities associated with passwords and other 'what you know' forms of authentication – including OTPs as a second factor," said Andrew Shikiar, executive director & CMO of the FIDO Alliance. "The industry at large must shift towards possession-based factors such as biometrics and security keys that are not susceptible to remote attacks such as phishing, credential stuffing and various forms of social engineering that frankly are difficult if not impossible for the average user to detect. We are pleased to establish and share the Online Authentication Barometer as a mechanism to track our collective progress towards a safer and more secure networked economy."
Another area the barometer looked at was the methods people are using to protect themselves online. A majority of respondents (84%) take action to protect their accounts, which suggests that there is a high level of awareness on the security issues of passwords. 
Of those that didn't take any steps to improve their security, the majority said they just didn't know how. 26% reported that it was too complicated and 16% believed that a data breach wouldn't happen to them.
According to the FIDO Alliance, future releases of the Online Authentication Barometer will compare changes in behaviors and attitudes over time.