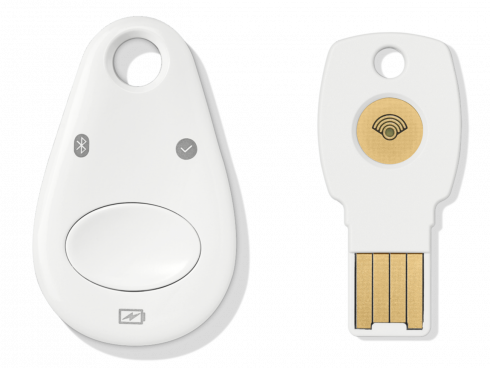 Google is constantly focusing on improving security for its customers and users. This week at Google Cloud Next '19 in Tokyo, the company continued on with that mission with improvements to enterprise security.
The company introduced its Advanced Protection Program for enterprises. The program helps protect Google accounts of users who might be targeted in an online attack. Now the program is available for G Suite, Google Cloud Platform, and Cloud Identity customers.
IT administrators will be able to enroll their at-risk users, such as business executives, into the program.
Advanced Protection Program enforces policies such as the use of FIDO security keys, automatically blocking access to third-party apps not marked as trusted by the organization, and enabling enhanced scanning of incoming emails for phishing attempts, viruses, and attachments.
In addition, they are also making Titan Security Keys, which can be used in Advanced Protection Program, available in Japan, Canada, France, and the UK.
Google also introduced a beta for anomaly detection in G Suite Enterprise and G Suite Enterprise for Education. It uses machine learning to detect potential security risks, and then alerts administrators who can then resolve those issues, the company explained.
They also will be adding support for password vaulted apps in Cloud Identity. This will allow for "one-click access for users and a single point of management, visibility, and control for admins."
"Creating environments that are secure—and keeping them that way—is critical for organizations that run in the cloud. These new features will help strengthen protection and securely enable cloud workloads and business processes," Google wrote in a post.