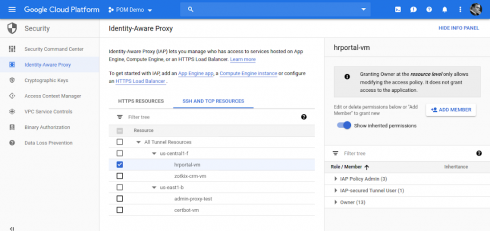 Google wants to make it easier to gain context-aware access to VMs with a new feature.
Earlier this year, the company introduced context-aware access capabilities in Cloud Identity-Aware Proxy (IAP). Cloud IAP is used to provide controls over cloud applications and VMs running on Google Cloud.
The new capability allows administrators to gain access to VMs through SSH or RDP, without needing to provide VMs with public IP addresses or set up bastion hosts. Today, that feature is now generally available for all Google Cloud customers.
"Ever since 2011, we've been leveraging the BeyondCorp security model (also known as zero trust) to protect access to our internal resources. In the past few years, we've made it easier for you to adopt the same model for your apps, APIs, and infrastructure through context-aware access capabilities that are natively built into our cloud platform," Christiaan Brand, product manager at Google Cloud, wrote in a post.
According to Brand, context-aware access allows administrators to define granular access to users based on their identity and context of their request. This improves an organization's overall security while also providing an easier way for users to access apps and resources.