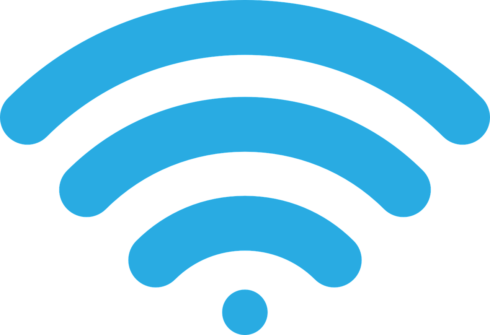 The Wi-Fi Alliance is preparing for the release of 6 GHz band. The alliance has announced the terminology Wi-Fi 6E will be used to distinguish Wi-Fi 6 devices capable of 6 GHz operation.
Wi-Fi 6E will include devices that offer features and capabilities of Wi-Fi 6 and extend into the 6 GHz band. The alliance expects these devices to be made available as soon as 6 GHz is approved.
"The addition of 6 GHz Wi-Fi will be a game-changer for consumers and operators alike. More spectrum and larger channel bandwidth will provide the capacity to support even more devices, at even faster speeds. To ensure the highest quality experience, on any given device, at any given time, operators must have the tools in place to optimize performance of all devices in the home," said Metin Taskin, CTO of AirTies and Wi-Fi Alliance member.
Last year, the FCC chairman announced plans to release 6GHz band to Wi-Fi. Ajit Pai, FCC chairman, stated: "This past October, the FCC began to explore opening up 1,200 megahertz of spectrum in the 6 GHz band for different types of unlicensed uses. This band is currently populated by microwave services that are used to support utilities, public safety, and wireless backhaul. But studies have shown that sharing this band with unlicensed operations is feasible—and can put massive amounts of new spectrum into the hands of consumers."
According to the Wi-Fi Alliance, 6 GHz will be well suited for Wi-Fi's continued growth, accessibility and ability to provide less interference. The alliance predicts the first devices will include consumer access points and smartphones. Enterprise-grade access points and industrial environments are expected to follow.
"6 GHz will help address the growing need for Wi-Fi spectrum capacity to ensure Wi-Fi users continue to receive the same great user experience with their devices," said Edgar Figueroa, president and CEO, Wi-Fi Alliance. "Wi-Fi Alliance is introducing Wi-Fi 6E now to ensure the industry aligns on common terminology, allowing Wi-Fi users to identify devices that support 6 GHz operation as the spectrum becomes available."