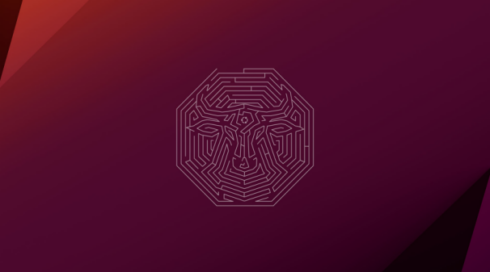 Canonical has announced the latest release of its Linux distribution, Ubuntu. Ubuntu 23.10 (codename Mantic Minotaur) introduces deeper integration for admin tools, upgraded app discovery, and support for Raspberry Pi 5 and SiFive HiFive Pro P550.
According to Canonical, up until this release, administrators were required to adjust their workflow depending on whether they were targeting desktop or server use-cases when configuring networks. Now Ubuntu Desktop uses Netplan, which is a declarative Linux networking configuration tool that Ubuntu Server uses. 
In addition, the Active Directory Group Policy client, ADsys, now supports machine certificate auto-enrollment from Active Directory Certificate Services, Canonical explained.
Another update related to admin tools is that the Ubuntu Pro client will now provide a Landscape enrollment wizard that will guide admins who are registering Landscapes in bulk, which helps with fleet management and scaling deployments.
The second area of updates is related to app discovery, which Canonical says becomes more difficult as ecosystems grow because it becomes harder to discover, manage, and trust software on your machine. Ubuntu 23.10 includes a new App Center that uses metadata from the Canonical Snap Store, and applications published there have already undergone a strict security review and verification process.
Ubuntu 23.10 also introduces support for Raspberry Pi 5 and SiFive HiFive Pro P550. "Together, SiFive and Canonical continue to deliver leading hardware/software solutions that
are key enablers for RISC-V developers, helping to move the RISC-V ecosystem into applications requiring higher performance compute," said Phil Dworsky, global head of strategic alliances at SiFive. "The combination of Canonical Ubuntu and SiFive PerformanceTM Family of processor IP arms developers with the platforms necessary to shape the future of computing, on RISC-V."
This release also introduces several security improvements. Now in preview is Ubuntu's support for hardware-backed full-disk encryption. Encryption keys are stored in the Trusted Platform Module and automatically are retrieved by authenticated boot software. Over the next year, Ubuntu will broaden its support for this feature and add additional encryption configuration and management options. 
The Ubuntu kernel also now supports a mode where programs will need to have an AppArmor profile before they can use unprivileged user namespaces. According to Canonical, unprivileged user namespaces are used by many applications, but create additional attack surfaces and increase security risk. 
"In this release we've raised the bar for what secure by default means for Ubuntu and set the stage for our next Long Term Supported release." said Oliver Smith, senior product manager for Ubuntu at Canonical. "We're excited for users to test our preview hardware-backed disk encryption key storage on Ubuntu Desktop, alongside the new App Center which makes it easier than ever to find the software you need."