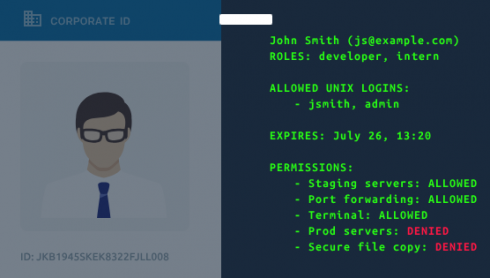 Gravitational has announced Kubernetes support in version 3.0 of its open-source privileged access management software, Teleport. Gravitational is a provider of compliance solutions for cloud-native applications and infrastructure.
Teleport 3.0 provides InfoSec, system architects, and systems engineers with a way to manage privileged access to their infrastructure while meeting compliance requirements, reducing operational overhead, and enabling complete visibility into user behavior, the company explained.
With the emergence of Kubernetes, new workflows are appearing for managing IT infrastructure, which means that companies need to adopt new security processes without completely abandoning current methodologies, such as the 23-year-old protocol SSH. According to Gravitational, Teleport 3.0 offers support for both Kubernetes and SSH, providing administrators with access to a single privileged access management solution.
"Teleport was built around the same time Kubernetes came out, so it was designed for this evolving, cloud-native world," said Ev Kontsevoy, CEO and co-founder of Gravitational. "We also understand that SSH will still be the foundational way people access servers. Teleport manages privileged access at the SSH protocol level but also supports Kubernetes workflows so system administrators have a unified solution to manage."
The solution is also cloud agnostic so organizations can use it across many cloud providers, leading to reduced operational overhead and increased efficiency, the company explained.
Teleport 3.0 provides security best practices out-of-the-box so that organizations can meet compliance requirements as they adopt Kubernetes. "As developers adopt new IT tools and processes, security best-practices for those tools and processes tend to lag behind. This is a critical issue in the case of Kubernetes, where a breach can give attackers access to highly sensitive information," Gravitational stated in a press release.