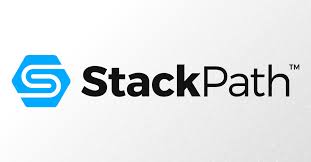 StackPath wants to transform the cloud's edge with a new generation of its platform and services. StackPath 2.0 is designed to secure the edge with a new network of scalable and advanced edge Points of Presence (PoPs), new secure edge services, a new customer portal, and a new platform model.
According to the company, its new network was built from scratch using cloud design principles not previously used by edge service providers such as automation, virtualization capabilities, and computing, storage, and networking configurations. Each PoPs features multiple connections with tier-1 network carriers, premium peering, and a full infrastructure deployment.
Key features of the new network include 40 Tbps of global bandwidth, 45 advanced secure PoPs in prime locations, and full hardware acceleration capabilities.
"We've focused on scaling the technologies that came from each acquisition and deploying them in a virtualized, flexible manner. When you look at other edge platforms, they're a Frankenstein of old, single-service architectures," said Wen Temitim, StackPath CTO. "We insisted on creating an architecture that supports all of our services and technologies in a single platform that is extensible for all of the services we have in the works. It's the only way to deliver a better experience for our more than one million customers already on the platform, and establish the scalability needed to meet the threats of tomorrow."
New secure edge services include a new content delivery network, web application firewall, managed DNS, and monitoring.
The new customer portal supports the scale and speed of the new infrastructure network, StackPath explained. It also makes it easier for customers to manage StackPath accounts and service with streamline workflows that make setup and management simple.
"It doesn't matter whether you are talking about services in the middle of the cloud or at the edge—developers demand control and they expect it to be fast and well-documented," said Ben Gabler, StackPath VP of product engineering. "That's why we built everything in our platform API first. We have built the customer portal around the same customer-facing API to surface all that functionality in the simplest, easiest-to-use user interface imaginable."
Finally, the company announced the addition of "stacks," which is a collection of one or more StackPath services that is configured specifically for that stack's use case. Services can be added or removed from stacks at any time or modified as needs change.
According to StackPath, customers can build their own stacks or using a preconfigured stack template based on common use cases.