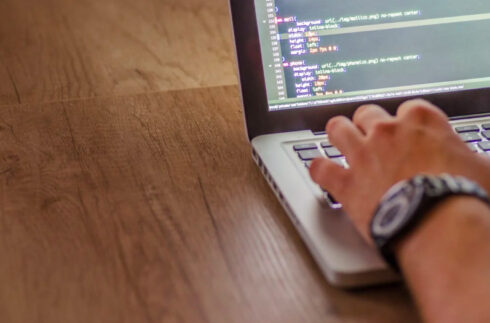 As Edge Computing adoption continues to soar there is also very high demand for Edge Computing solutions that support mission critical applications and data. Recent research found that mission critical Edge Computing adoption will increase by more than 45 percent and be a $10 billion market by 2026 – it's beginning to follow a pattern that should be familiar to experienced developers who, a decade ago, witnessed another technology that went through a similar evolution: the cloud. 
The beginning phases of cloud computing was not without criticism. In its early days, naysayers could never envision moving mission critical applications and data away from the data center. They argued that the cloud couldn't be reliable or secure enough for storing proprietary data. A decade later, these issues are largely solved and the move to the cloud is complete; in a recent study, Gartner forecasted that 85 percent of enterprises will have a cloud-first strategy by 2025. 
Edge Computing, too, has gone through an education phase. Adoption was stunted because of similar roadblocks that the cloud faced: apprehension about change, lack of trust in something new, and security among them; however, new solutions emerged and have made end users far more comfortable with deploying solutions at the Edge. 
Edge Computing becoming more prevalent in mission-critical operations 
By 2026, nearly 30 percent of the mission-critical Edge Computing market will be comprised of IT edge workloads, running site-wide industrial applications such as distributed control systems (DCS), batch management, analytics, and asset performance. Today, many mission-critical operations and processes take place at the edge of an organization's network. These operations, and the equipment they rely on, are connected to a rapidly growing number of Internet of Things (IoT) devices. 
For years, Edge Computing was managed by OT – whose expertise is not in tech buying and management. The result has been a lot of legacy systems that are not interoperable or scalable. In combination, the demand for time sensitive data and analytics have risen, and with that are requirements for reliability – as close to 100 percent uptime as possible – with no data loss. Edge Computing is well suited for that use case; in fact, the primary use case for any Edge Computing application is the seamless collection and processing of data.
This is where IT comes in. As the complexity of these applications grows and becomes more critical, OT can no longer go it alone. IT must get involved: they are the experts on ensuring that data governance, management, and security is happening at the Edge and deploying systems at scale that are interoperable and will drive business ROI by saving money and reducing business risk. 
Recent research revealed three growth segments for Edge Computing. Let's take a look at each. 
Edge IT server devices 
These are server devices that will power larger solutions such as factories or large facilities, such as an airport. In this instance, servers are running site-wide industrial applications. Forecasted growth for this segment will be as much as 28 percent by 2026. 
In this segment, companies are consolidating those monolithic legacy servers with a smaller number of advanced virtualized edge computers or servers, which enables both a reduction of operating costs and capital expenditure costs, due to physical sprawl, essentially requiring greater resources to manage those assets and their life cycle. 
An example of this is Monitor and Control with HMI SCADA. Edge Computing platforms deliver the performance and fault tolerance required to run and scale HMI SCADA and historian applications reliably for critical equipment and processes. With compute capability at the Edge, organizations can view data through standardized HMI screens, which speeds up data acquisition and enables real-time processing and data storage for visibility and analysis. 
Edge OT 
This segment is forecasted to grow by as much as 13 percent by 2016. These are advanced compute devices that will be the brains of the smart factory, driving machines and equipment focused on advanced analytics, maintenance, and augmented reality (AR).  
The pandemic was the impetus for manufacturers to use Edge OT to enable remote work. Edge Computing enables IT and OT users to glean insights in real-time, from anywhere. Remote IT workers are alerted when something goes wrong which enables them to resolve the issue from anywhere. Edge also enables technologies IoT, artificial intelligence (AI), machine learning, and virtual and augmented reality (VR/AR) – that simplify remote work.  For example, AR makes it easier for IT to diagnose and solve a problem remotely, eliminating the need for multiple people on the shop floor.
OT workloads 
These are future compute devices that will replace proprietary solutions deployed at the Edge today. Because of Edge Computing's legacy with OT, this naturally remains the largest growth area, which is anticipated to be more than 45 percent by 2026. 
By managing multiple OT workloads at once, Edge Computing is able to deliver operational efficiencies for OT. These systems are fully virtualized and capable of running multiple OT workloads, freeing up workers to focus on more strategic work and be deployed on more pressing business. 
Edge computing also creates an "always on" environment, which provides users with a stable and trustworthy environment. Edge Computing platforms offer built-in redundancy to ensure machine software or supervisory control and historians run without any unplanned downtime, which brings compute capability close to critical equipment to ensure reliable machine performance and non-stop data capture, driving operational excellence. 
Digital transformation initiatives will continue to drive Edge Computing adoption 
Like the cloud before it, Edge Computing adoption will continue to grow as demand for simpler workflows, greater reliability, and insights and visibility into processes at the location where products are being made. With digital transformation no longer an option and a necessity for businesses, these results are increasingly important to companies, particularly as they face supply chain issues, inflation, and an economic downturn that makes cutting costs and maximizing revenue all that more important.