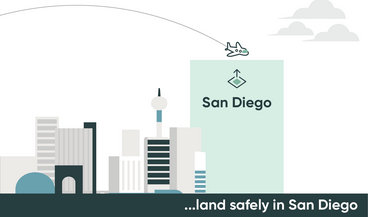 ServiceNow announced its Now Platform San Diego release which includes an upgraded and more modern visual design and new RPA capabilities.
"From the great resignation, to supply chain disruption, to the new world of hybrid work, seismic shifts in our global workforce and economy underscore that the technology strategy has become the business strategy," said Chirantan "CJ" Desai, chief operating officer at ServiceNow. "With our Now Platform San Diego release, we are empowering digital-first leaders to create smarter, faster, better ways of working, and unlock the true potential of hyperautomation across their organizations."
The new Next Experience in the release offers streamlined navigation that brings every application together under one consistent experience, and elevates Favorites and History so that people can jump back into their most important work.
It includes enhanced personalization capabilities such as accessibility preferences, information density and layout preferences, and a choice between light or dark mode.
New workspaces include new CSM Configurable Workspace, Dispatcher Workspace, HR Agent Workspace, Cloud Operations Workspace, Service Operations Workspace, and Hardware Asset Manager Workspace, so teams across customer service, HR, field service, and IT can more intelligently and efficiently respond to requests or issues.
ServiceNow's new Automation Engine is a complete automation and integration solution that combines Integration Hub with new RPA capabilities, delivering an average of three times faster time to value.

Automation Engine also features the RPA Hub, which provides a centralized command and control center to monitor, manage, and deploy digital robots.
RPA Hub features over 1300 pre-built components to accelerate time to value for automation initiatives. Additional details on the new release are available here.