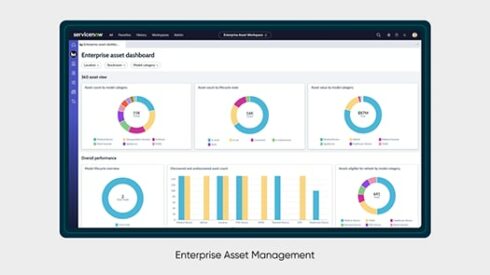 ServiceNow has released the latest version of its Now platform. According to the company, the main theme of this release, Now Platform Tokyo, is to allow companies to unlock greater value from their tech investments during a time of economic uncertainty. 
Several new features in this release help assist with that goal of unlocking value. These include Enterprise Asset Management (EAM) for automating the full life cycle of business assets, Supplier Lifecycle Management (SLM) to transform supplier interactions into more modern experiences to cut down on overhead costs, and Environment, Social, and Governance (ESG) Management to allow companies to establish and track ESG goals and KPIs. 
New employee engagement features include the new Manager Hub, which allows managers to review employee journeys; the Admin Center, which allows system administrators to discover, install, and configure ServiceNow solutions; and Issue Auto Resolution for Human Resources, which uses natural language understanding to analyze requests and deliver self-service content.
The Tokyo release introduces ServiceNow Vault, which uses flexible key management and data classification to protect data and increase regulatory compliance. Companies using it can have a stronger security posture because they can simplify the management and protection of machine credentials and validate the authenticity of code being deployed to prevent malicious insertion. 
"Our ServiceNow Tokyo platform release gives customers exactly what they need in this moment—new solutions that deliver immediate value, are easy to implement and use, and help them do more with less," said CJ Desai, chief operating officer at ServiceNow. "Now is not the time to experiment. A platform for digital business is the only way to create great experiences, drive new business value, and accelerate transformation so organizations can focus on growth in our digital-first world."