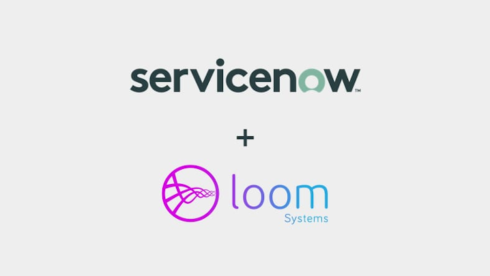 ServiceNow announced that it entered into an agreement to acquire Loom Systems to extend its AIOps capabilities and offer deeper insights into digital operations. 
"By bringing together Loom Systems' ability to analyze log and metrics data with ServiceNow's AIOps and workflow automation capabilities, IT departments will be able to proactively pin‑point and resolve operational issues, enabling seamless experiences for their customers and employees," said Jeff Hausman, the vice president and general manager of IT Operations Management at ServiceNow. 
RELATED CONTENT: The AIOps Buyers Guide
Loom Systems helps automate manual processes, mitigate operational issues in new environments and maintain a high standard of availability.  IT teams will be able to identify issues that may not have surfaced using traditional log management tools. This is especially useful for companies that are undergoing a digital transformation and are facing problems that can't be found in advance, according to Loom Systems. 
The Loom Systems addition will extend ServiceNow's IT Service Management (ITSM) and IT Operations Management (ITOM) solutions.
"By joining forces, we have the unique opportunity to bring together our AI innovations and ServiceNow's AIOps capabilities to help customers prevent and fix IT issues before they become problems. We are excited to join the ServiceNow team to help IT organizations respond at the speed of today's digital business," said Gabby Menachem, the CEO of Loom Systems.