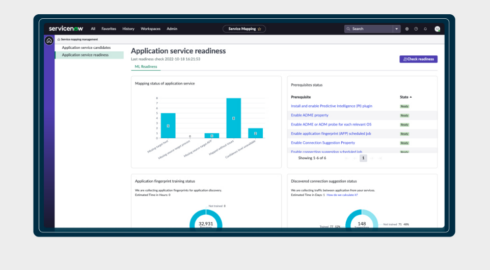 ServiceNow has announced updates aimed at helping companies solve their workplace productivity challenges. 
First, it announced automated service suggestions, a new feature that uses machine learning to analyze network traffic and then suggests the ideal entry points for IT services. This will enable IT teams to easily create a high-fidelity map of their infrastructure and middleware, which will save them time and money when things go from. 
For example, in the event that an email server goes down, the team will be able to identify what other systems and applications power the server, enabling them to more quickly narrow down the problem and solve it. 
Another new feature is the Service Request Playbook for public sector workers, which can be used to digitize and automate the service request process. According to ServiceNow, governments are working to better respond to inbound service requests, such as the 311 service. However, what slows them down is their reliance on outdated systems and processes, and with this new feature, those agencies will be able to improve efficiency and consistency. 
Lastly, the company announced Workplace Scenario Planning, which allows companies to be more strategic when planning out the space allocation of their office. They can use the tool to virtually plan out office space using a drag and drop interface before going to implement those changes in the actual office. This will help companies optimize space, save money, and provide a more collaborative workplace environment. 
"Our customers' greatest challenges are our greatest inspiration. CIOs are looking for technology that addresses modern workplace issues to quickly accelerate value across their organization. At ServiceNow, we're working hard to roll out new features that meet the growing needs of our customers," said CJ Desai, chief operating officer at ServiceNow. "Only the ServiceNow platform has the flexibility and extensibility to work in any type of organization, anywhere, to remove the complexity from everyday work."