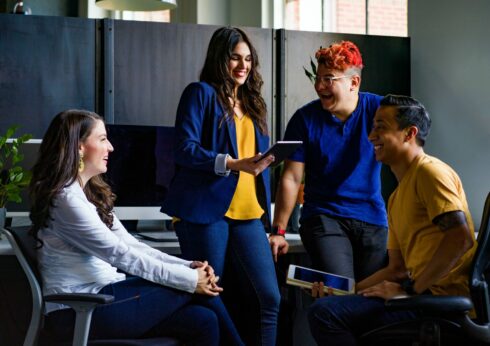 IT teams are turning to business process automation as a way to stay competitive, reduce costs, and scale their business.
According to Jitterbit's 2023 State of Automation in IT survey, 89% of respondents say business process automation is "part of their technology strategy this year." For the survey Jitterbit surveyed IT, marketing, and HR leaders from 167 companies with at least 100 employees each.
IT departments were given the most priority over other areas of the business when it comes to where to apply business process automation. 
Despite a majority of companies prioritizing this as part of their business strategy, only a third of respondents said they felt ahead of the competition on automation.
Respondents say a main driver for wanting to prioritize automation initiatives is worry over competitors accelerating their adoption of automation. 
In addition to wanting to stay ahead of the competition, other reasons companies are investing in automation are operational optimization and pressures from the economy. 
The top challenges to implementing automation were security, data privacy, cost, and complexity. 
And while automation is largely being driven by IT, HR and marketing departments are also taking the lead and executing their own automation projects. 
"The data shows a clear commitment from today's IT leaders to leverage automation as a way to drive real change and accelerate digital transformation," said Manoj Chaudhary, chief technology officer at Jitterbit. "With mounting pressures for efficiency and productivity gains with reduced budgets, embracing integration and automation technology helps unburden IT teams and lay the groundwork for a truly optimized and futureproofed enterprise."