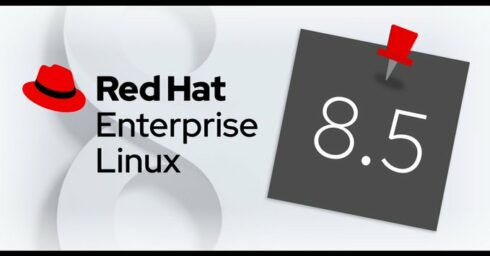 Red Hat has announced the latest version of its enterprise Linux platform. Red Hat Enterprise Linux (RHEL) 8.5 adds new features that will make it easier for businesses to scale from datacenters and the cloud to edge environments. 
Updates include an expansion of Red Hat Insights, improvements to existing container management capabilities, and an easier process for IT teams to set up workload-specific systems. 
According to a survey from Gartner, by 2026, public cloud spending will be 45% of an IT budget. For comparison, in 2021 the percentage was less than 17%. Since spending half of the budget on cloud computing might not be feasible, Red Hat advocates for hybrid cloud so that companies can choose the right environment for their needs and scale more easily. Because Linux is tailored for both the requirements of traditional datacenters and complexities of multicloud deployment, Red Hat believes it is crucial for this digital transformation.
To that end, RHEL 8.5 builds on Red Hat's decades of Linux experience to provide a platform that spans multiple public cloud providers, hardware architectures, virtualized environments, and edge computing models. 
Red Hat's predictive analytics system, Red Hat Insights, has received new capabilities around vulnerability, compliance, and remediation. The company believes this will make it easier to manage RHEL environments across multicloud and hybrid cloud environments.
Updates to container management include:
Rootless OverlayFS to provide faster image creation
Full support for containerized Podman
Native integration with cgroup2
Default container image signature verification
RHEL 8.5 also provides a system role for Microsoft SQL Server, VPNS, and Postfix. System roles are preset configurations that allow IT temas to more easily support workloads from the cloud to edge.
In addition, this release adds support for OpenJDK 17 and .NET Core 6, an updated web console, and updates to Image Builder that make it easier to create images on bare metals for edge deployments. 
"Linux is the common language spoken across nearly every public cloud, private cloud, edge deployment and datacenter," said Gunnar Hellekson, general manager of Red Hat Enterprise Linux. "Red Hat Enterprise Linux 8.5 reinforces the role of the world's leading enterprise Linux platform in the multicloud ecosystem, providing new capabilities to meet evolving and complex IT needs, from enhanced cloud-native container innovations to extending Linux skills with system roles, on whatever footprint our customers require."