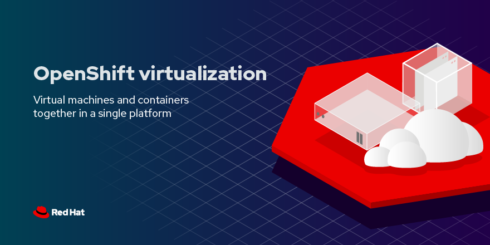 Red Hat introduced a number of new updates and offerings targeted at IT operations and shifting global dynamics. The company announced OpenShift virtualization, Red Hat OpenShift 4.4, Red Hat Advanced Cluster Management for Kubernetes as well as updates to Red Hat Insights and its Ansible Automation Platform. 
"Perhaps more than ever before, the unique needs of every organization are in sharp focus – some need to scale operations immediately to meet relentless services demand while others seek to strengthen and maintain core IT operations. Rather than only provide technologies to address one need or the other, Red Hat provides a flexible, fully open set of solutions to our customers, meeting them where they are with what they need," said Paul Cormier, president and CEO at Red Hat. 
OpenShift virtualization is a new feature that is available as a technology preview within OpenShift. It is derived from the open-source project KubeVirt and designed to help organizations develop, deploy and manage apps that consist of virtual machines, containers and serverless capabilities. Features include a consistent development experience, ability to modernize VMs or not, and full support for Windows VMs. 
The latest release of the enterprise Kubernetes platform, OpenShift 4.4, features a developer-centric view of platform metrics; monitoring capabilities for app workloads; monitoring integration for Red Hat operators; and cost management capabilities.
The Advanced Cluster Management for Kubernetes solution is a new container management solution that features built-in policy driven automation for security, governance and multi-cluster management. 
Red Hat's updated Ansible Automation Platform features the release of the Automation Services Catalog, improvements to Automation ANalytics, and more content through Content Collections. 
For Red Hat Insights, the company's security and risk management as a service offering, updates include operational efficiency improvements, security and compliance risk management capabilities and a collection of services for increased knowledge. 
Additionally, the company is making Red Hat training and certification available to IT teams looking to expand their skill sets as connectivity needs evolve.