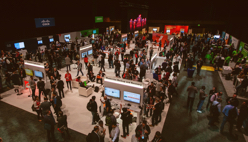 Today, at its Pure//Accelerate conference in Austin, Pure Storage announced a number of new updates.  
First, it announced a variety of new AI solutions that will help customers on their AI journeys. 
It is launching AI Data Hub, which is an end-to-end AI pipeline that was created in collaboration with NVIDIA. According to Pure Storage, AI Data Hub provides enterprise customers with what they need to "design, develop and deploy AI quickly, and at scale."
"When we talk to AI innovators, the conversation involves the entire AI pipeline, from infrastructure and management to orchestration and deployment into production," said Mike Leone, senior analyst at Enterprise Strategy Group. "There are significant gaps across the AI pipeline and because of that somewhere in the range of 80 percent of AI initiatives fail when moving from pilot to production at scale. AI Data Hub helps address the full AI spectrum for Pure customers, and arms them with what they need to move beyond simply training models to handling batch and streaming data at any scale."
The company also announced AIRI-Ready Datacenters, which is a group of partners that will help companies who do not directly manage their own AI infrastructure. The partners will provide several different services, such as managed IT, colocation, try and buy, managed services, and software as a service built on AIRI. 
DirectMemory Modules and expansions to the FlashArray line
Pure Storage is also expanding its Pure Storage FlashArray line. It is adding FlashArray//C, which provides a cost-effective flash alternative to hybrid disks or cold storage options. According to Pure Storage, FlashArray//C gives customers faster access to latent data, allowing them to make more informed business decisions. 
In addition, it is introducing DirectMemory Modules that plug in directly to FlashArray//X70 and //X90. The modules will help speed up OLTP and OLAP results and allow customers to innovate without risk of downtime or the need to configure anything. 
DirectMemory Modules are powered by DirectMemory Cache and Intel Optane storage class memory. According to Pure Storage, it can result in up to a 25 to 50 percent latency reduction and 25 percent lower CPU utilization. 
Expansions to the Cloud Data Services portfolio
Finally, the company announced additions to its Cloud Data Services portfolio. The company believes these additions will help allow for portability of applications to and from AWS with minimal re-architecture, and will enable customers to use public clouds for any use case. 
Its new Cloud Block Store (CBS) for AWS is an enterprise-grade block storage that provides a unified management and consumption experience. Customers will be able to leverage CBS to run mission-critical applications in the cloud seamlessly. 
It also released Purity CloudSnap, which is a cloud backup technology that offers rapid recovery on-premises.