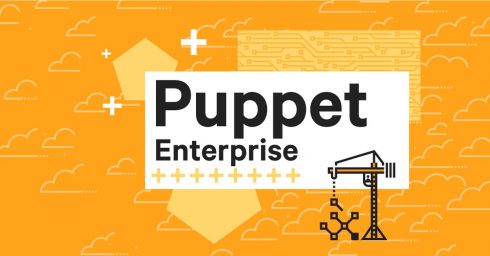 Puppet has announced the addition of several new products to its portfolio, with the overall goal of helping customers accelerate their journey to automation. It has also revealed new additions to its partner ecosystem to help with this mission.
"In order to harness the potential of the latest technologies, CIOs must execute on a roadmap that scales DevOps and automation success," said Sanjay Mirchandani, CEO of Puppet. "Extending automation—making it pervasive across every environment—is critical to delivering better software, faster."
Puppet will be releasing the latest version of Puppet Enterprise. In Puppet Enterprise 2018.1, Puppet Tasks will have per-node role-based access control, allowing users to control who can run tasks across groups of nodes, the company said. It is also adding the ability to create task plans to enable users to run a set of tasks in specific sequences.
There is now support for Puppet Development Kit (PDK), so developers will be able to very quickly develop and test Puppet code. Finally, it has added a new backup and recovery capability for users that are leveraging Puppet Enterprise in their disaster recovery plan.
The company is also announcing a May 1 release of Continuous Delivery for Puppet Enterprise. The solution will unify Dev and Ops workflows and enable both teams to use the same tools and promote Puppet code through a standardized delivery pipeline.
On May 8, it will be releasing Puppet Discovery, which allows users to discover and take action on things that are running in their IT infrastructure. Not knowing what is in an organization's infrastructure can be expensive and prevents them from being able to get started with automation, Puppet explained. By gaining insights from Puppet Discovery, users will be able to take steps to automate and manage what is in their infrastructure.
"The conversation is shifting from talking about how every company is a software company to instead focus on what's needed to drive that transformation," said Omri Gazitt, chief product officer at Puppet. "Puppet's product portfolio gives companies what they need to use automation as the foundation of that change, across every domain—infrastructure, applications, cloud, containers, and networking devices."
In addition to new products and capabilities, Puppet is also announcing new offerings for Windows and Azure automation, such as Windows Scheduled Tasks module, DSC lite module, and an auto-generated Azure ARM module.
It will also be teaming up with Microsoft and Barracuda as part of the Azure Accelerator program. The program will allow users to manage and automate workloads while also addressing the complexities associated with security, privacy, and compliance concerns.
It has been working with Cisco to develop new solutions that will help organizations automate their Cisco networks. It is releasing a beta of Puppet's Cisco IOS module, which will enable agentless management of Cisco Catalyst (IOS) switches. The Cisco ACI module will allow customers to manage Cisco Application Policy Infrastructure Controller (APIC) configurations with Puppet. Puppet is also developing a Cisco Meraki module to allow network teams to automate management of multiple organizations in Meraki.