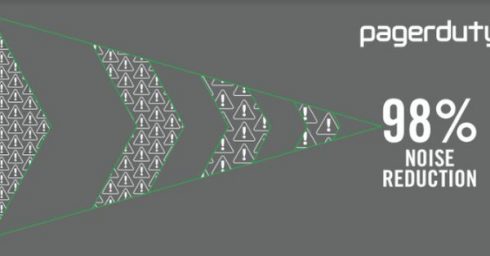 PagerDuty has announced the release of PagerDuty Event Intelligence. PagerDuty Event Intelligence analyzes incoming digital signals and human response patterns, then uses automation to identify issues quickly. This allows teams to take action on critical software issues and opportunities.
According to the company, the solution is designed for teams that are responsible for software, infrastructure, security, customer support, and marketing. By combining automation and machine learning, it is able to help companies improve customer experiences, increase productivity, reduce risk, and create more time for innovation.
It also reduces noises, automates tedious manual activities, and delivers full context of digital issues in real time to speed up resolution.
"PagerDuty Event Intelligence is a breakthrough innovation for teams managing and relying on digital operations to conduct business," said Jennifer Tejada, CEO of PagerDuty. "It is the first and only solution to combine machine learning with people and team orchestration to automate problem and opportunity detection as well as resolution. Event Intelligence separates the actionable signals from the noise to help teams become more agile and scale operations."