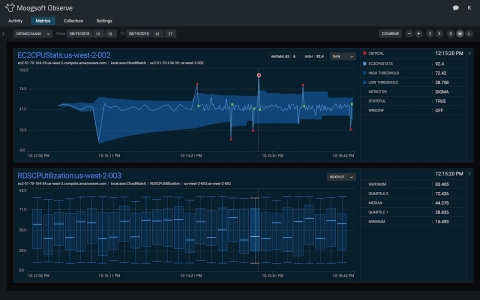 Artificial intelligence for IT operations company Moogsoft announced the upcoming beta of Moogsoft Observe, an extension of the company's Moogsoft AIOps platform. Moogsoft AIOps is designed to provide administrators with AI-generated incident reports and data analysis in an easy-to-digest format.
Although it's an extension of Moogsoft's base platform, the company explained Moogsoft Observe can be independently deployed across "all environments," highlighting "cloud instances, workloads, and containers, as well as on-premises systems and applications."
In addition, Moogsoft explained that the output of the extension will be easy enough to understand that data lakes and data scientists won't be necessary for usual operations, and real-time data ingestion and AI incident detection will reduce storage costs by focusing only on problematic and contextual data.
"Moogsoft Observe is powered by a new suite of patent-pending algorithms developed for the most complex IT use cases in the world's largest enterprise environments," the company wrote in the announcement. "By ingesting and analyzing data at the source and storing only anomalous and contextual data centrally, Observe enables trend and historical analysis of relevant, meaningful data but at a lower cost and with significantly reduced latency — reducing the time to detect a problem by up to 60 percent and cutting nearly 90 percent of the storage and communication costs per bit of information."
The beta will launch in November following the announced release of Moogsoft AIOps 7.0 in October.