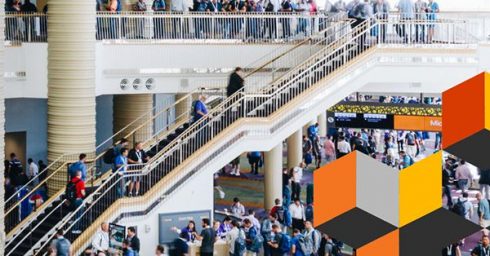 Microsoft kicked off its Ignite conference this morning with a boatload of announcement primarily around three themes: IT security, AI and data, and IoT and edge computing.
With cyberattacks continuing to harm organizations around the world, Microsoft announced Secure Score, a report card to assess their current state of security as well as make recommendations for tightening things up. According to the company, additional controls from Azure Active Directory, Microsoft Cloud App Security and Azure Security Center help organizations harden their defenses to protect data and systems.
In the keynote, the company declared an end to passwords, introducing support for logging in to Active Directory connected applications without passwords via the Microsoft Authenticator app.  The company said the app will use facial recognition, fingerprint or a PIN with a device to establish non-password multi-factor authentication.
Microsoft also announced a new Threat Protection solution that pulls together protection systems across PCs and email, identity and infrastructure systems via a single Microsoft 365 experience. The company said it is its most comprehensive security solution.
To protect data in the cloud, Microsoft announced Azure confidential computing, which will be available in public preview on Oct. 1. Microsoft said the solution will protect data while its in use in the cloud. Theft of data while it's being processed is the number one barrier to organizations moving more data into the cloud, and this solution was created to address that problem.
Among the AI and data announcements for Ignite are new Azure Machine Learning capabilities as well as an update to the Azure Cognitive Services for speech recognition. New to Azure Machine Learning, according to the company announcement, are features for identifying efficient algorithms and optimizing the performance of models, as well as additional hardware-accelerated models for field-programmable gate arrays and a Python SDK.
Meanwhile, Azure Cognitive Services is also being updated with a new Speech Service that brings AI capabilities into the service. It combines enhanced speech recognition models, the ability to translate speech and to customize models. The company is also previewing Human Parity Text to Speech, designed to make machines sound more natural.
The company also announced the general availability of Microsoft Bot Framework version 4, with tools for connecting bots with C#, Java, JavaScript and Python. It employs a modular architecture so users can select components and services they need for their applications.
In the area of IoT and edge computing, the company announced Azure Digital Twins, a platform for creating digital models of physical environments. It will be in public preview on Oct. 15. Azure IoT Central, designed to get people into IoT without having to manage back-end infrastructure, is now generally available.
With the number of IoT devices growing exponentially, Microsoft will introduce new capabilities in its Azure IoT Hub Device Provisioning Service that the company said will "help customers provision, register and scale millions of IoT devices," according to its announcement.  IoT Hub Message Routing, the company's platform for IoT solution development, has been updated to allow users to query not only on message properties and message body, but now enables querying on device twin tags and properties.
Further, the hub will support Android and the Android Things platform, through the Java SDK, which can be used to turn Android devices into IoT devices, the company said. And, Azure Sphere, a solution for creating secured microcontroller devices, is in public preview.